3 Wall Art Hanging Myths Debunked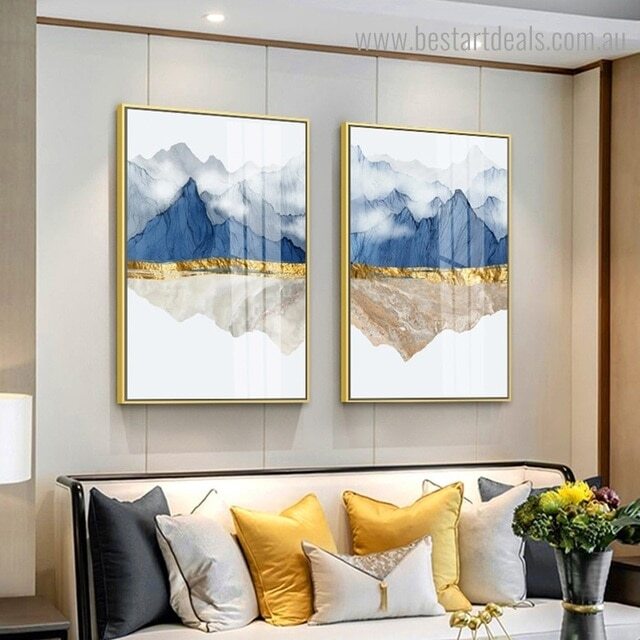 Congratulations! You've finally bought a dreamy piece of art lately from bestartdeals, and now you are probably thinking about all the possible ways to hang your canvas wall art creatively to enrich your home interiors. However, hanging an art on the walls is easier said than done as it comes with its own set of rules, misconceptions, and standard techniques that we are going to quash with the help of this blog.
Now, it's time for you to break the stereotypes and display your favorite art the way you want. Let's cut to the chase, and read it further: 
There is no way to hang an art other than nail and hammer
Besides nail and hammer, there are a plethora of innovative ways to display your stunning wall art prints. If you are living in a rented house where you don't have the leeway to dig a hole and hang a picture on the wall, then you can always use picture ledges or shelves to showcase the mesmerizing canvas wall art prints. These days, people also use good quality mounting tapes that can help you spruce up the walls without any damage.
With best adhesive foams, these tapes are easy to use and remove as they do not leave any mark on the walls. Apart from this, you can even use a table or the top surface of a cabinet to keep the artwork on it peacefully or lean it against the wall. To add a touch of organic beauty to the entire setup, make sure you keep a desk flower planter by the side of the artwork. Decorating the shelves and tabletops with souvenirs is also a great idea which adds up to the presence of prints. Thus, it is evident that an artwork can be showcased beautifully with or without nail and hammer.  
Hang the art at eye level to make it look more captivating
The canvas wall art prints catch the attention of the visitors or guests even if they are placed slightly below and up from the eye level. Many homeowners get flustered over the correct placing and position of the prints on the wall. Well, you need not stress over it. Though it is essential to keep the rule of thumb in mind, if you believe that a small change in the position of an art can turn your wall décor idea into a total fiasco, then you're highly mistaken. You can even hang the wall art prints a little higher, and trust me, it has got nothing to do with its aesthetics and will surely win many hearts.
A collage hanging style makes the room look cluttered
Have you always been afraid of creating a wall art gallery inside the house for the reason that it will make the room look cramped and small in size? Drop this thought right away! Even interior decorators use this style of hanging wall art prints a lot these days as it adds a touch of modernity and grace to the entire ambience. Decorate the prints of a variety of sizes or you can even create a grid on the wall by showcasing prints of the same sizes. Remember to consider proper spacing between the artwork to avoid it looking like a mess.
A wall with a splendid collage of artwork instantly grabs the eyeballs and becomes the focal point of the room. No matter how much one may try, one cannot possibly afford to ignore looking at it. So, what are you waiting for? Get your hands on the exclusive collection of canvas wall art in australia available at bestartdeals. We have a timeless art for every home that is all set to convey its story in an intriguing manner.