Infographics have become an integral and desirable element of an attractive content transfer. If you think that creating a valuable and aesthetic infographic requires hiring a graphic designer or spending a lot of time to it, you are wrong. You have very easy to use tools thanks to which data visualization takes on a new meaning. It is worth emphasizing that they are all free.
No wonder that it is the infographic that is gaining more and more popularity. Today, not only the content of the message matters but also its appearance. We are becoming bigger and bigger aesthetes, wanting to bake several roasts with one stone. After all, a useful infographic is one that contains as much relevant information as possible on the smallest possible surface. And it looks so that you want to look at her.
If you have commissioned an infographic for the graphic designer until now, considering your skills to be insufficient, you were mistaken. You can easily reach websites and tools on the web, thanks to which creating a really good infographic is not a miracle. Here is a review of seven free sites that will become your allies to create an attractive presentation for content.
1. DesignCap Infographic Maker
DesignCap is one of the simplest and most intuitive tools. If you have been in contact with Paint or Excel programs, you can easily design the infographic in DesignCap. You can find inspiration from its numrous infographic templates.
Users also have the option of creating a report, banner or presentation, all with the help of icons, vectors, charts and images, to which you can easily match the template by category or keywords. DesignCap also allows you to easily import Excel spreadsheets and files in CSV format, making presentation creation much faster. The ready infographic can be shared with others via social media platforms such as Facebook, Twitter, Pinterest or Google+. You can also share it on the website or saved to a JPEG, PNG or PDF file.
2. Easelly
A tool with definitely more themes than Piktochart, but also with several other features. In Easelly, to create an infographic, you first need to set its background. Only then can you embed various objects or shapes on it that are selected from thematic groups, as well as text. The selection is really large, so you can choose really perfectly matching objects. The creators of this tool took care of the comfort of users, so anyone can easily not only add objects, but also duplicate them, as well as edit colors, graphics and text. The ready infographic can be downloaded or a direct link to it. A big plus is Easel.ly for not putting a watermark on the graphics, minus for not being able to create a chart and skipping the correct handling of Polish characters.
3. Visually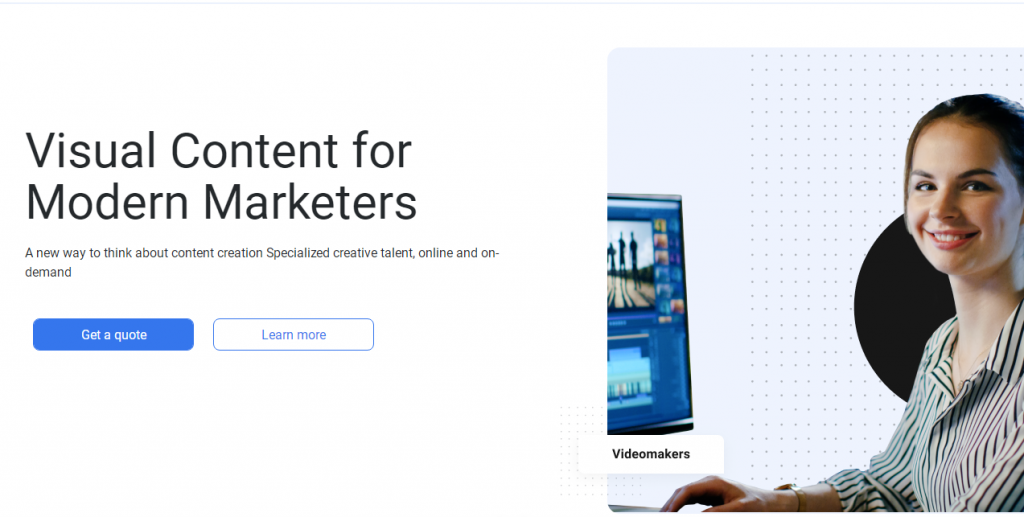 All social media fans will be glad to hear that Visually is another social platform. Here, the community are those who create infographics and whose work effects can be both assessed and commented on by other users of that community. The concept of Visual.ly is to create infographics for social media and social media, so if you want to quickly, legibly and well compare accounts on Instagram or Twitter, as well as present Facebook statistics, then this tool is perfect for you.
4. Wordle
Simply put, Wordle is nothing but a word cloud creation tool. Creating a simple infographics of this type simply encourages the use of this tool. We choose the words ourselves to be in the cloud and we decide what their size, distribution and color, and finally the shape of the cloud. The creators of Wordle.net assure us that we can use the infographics we created as much as we want without paying for them. For some, the downside can be very simple and quite "old-fashioned" for today's server appearance.
5. Venngage
Venngage provides a lot of free templates that can be edited to finally get the intended effect and look of the infographics. As in previous tools, Venngage is simple to use and extremely intuitive, thanks to which any user will easily create an infographic. A big plus for this tool for the ability to save the finished infographics to a PNG file, as well as export to PDF.
Conclusion
Making a professional-looking infographic doesn't have to mean a big loss of wallet or hours sitting in front of the monitor. It also does not require special skills or additional specialists, so that each of us can adjust the perfect tool for themselves and create at will!