7 Easy Tips to Travel on Budget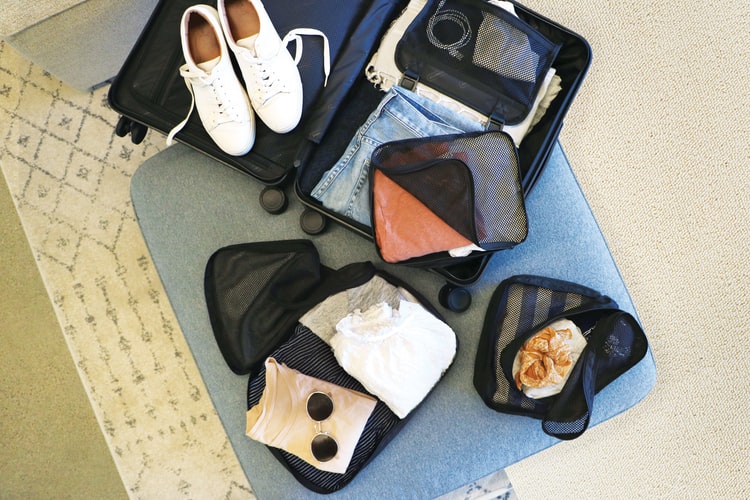 For some people it is hard to travel s mush as they would like because of the budget restrictions. But with some prudent and smart tips you could make it possible even on a limited budget.
Choose Cheap Destinations
There are many countries that you could travel to and never worry about the budget. You could manage it at the rate of 20 pounds per day and have a pretty great time.
2. Travel to your Friends
If you have any friends overseas, then you could go see them and they can host you. It is a great way to revitalize old friendship and travel to new places at the same time in cheap.
3. Take a work vacation
There is a great cost-effective mode to travelling for a work trip. You could find an offer to work at a great location during vacation. This way you will be travelling and enjoy it but will be paying for it mostly by working. Some companies pay you a set budget for employee travel and you get to spend it however you choose. Work vacations are a great way to enjoy travelling without dipping too deep into my own pockets.
4. Pick the Right Season
Trendy travel destinations are exceptionally cheaper during the off-season. You should definitely consider Italy during the winter, Hawaii and Florida during the summer or South East Asia in the monsoon season. Choosing the right season is very important. You could also visit St Martin in the Caribbean during August or The Bahamas for the Labor Day weekend. It is going to be a lot cheaper because of carefully chosen timing. Also you will have the beaches to yourself and have fun!
5. Fly for Free with Travel Hacking
Flying for free surely sounds great for your travel budget. It is definitely possible and can work for you well. This can be easily done by leveraging credit card sign up and bonus to fly to your chosen destination. You can use these banking rewards points for travelling for free in future. You could gather these points from various credit card rewards and offers and utilize them to travel safe.
Note: It travel hack is only recommended if you are using credit card rewards on the condition you pay all your CC bills on time every month in full. If you are behind on your payments on the purchases to get your free flights, then this is really not worth it.
6. Fly on the Week Days
Whenever you are travelling internationally, do try to schedule your flight week days like Tuesday or Wednesday and book your return on a Monday or Tuesday. This may not seem so important but it definitely is because booking during the week days will cost you much less. For flight tickets, hotel reservations and meet and greet at Stansted.
7. Use Google's "Discover"
Google Flights is an incredible budget friendly option for travelers. There is a discover feature available on Google Flights which allows you to put in your trip length and accessible departure airport, then it provides you info on where and when you can find the best deal. It is important to do it early on to get better options. Or you could choose to compare airport parking deals, flight rates and hotel fares to find cheap options.
8. Check Different Search Engines
Travel planning is important and need some time and effort on your part. So, put in that time and make sure to visit multiple travel sites not just the famous ones like Expedia and simply stop there.
Different search engines use different search algorithms so it is possible that one browse would not catch all the best deals out there. Multiple options are always great.
Two useful search tools are Hit list and Skip lagged. They let you build your preference lists of perfect destinations and then you are notified immediately whenever there is a discount offer going on.
Skip lagged gets you the ultra-low cost flights by making use of airfare loopholes such as hidden city ticketing. It is a lot easier to making budget friendly reservations for a flight with connections than it is to book directly to your destination.