8 Secrets of Home Interiors Hidden From You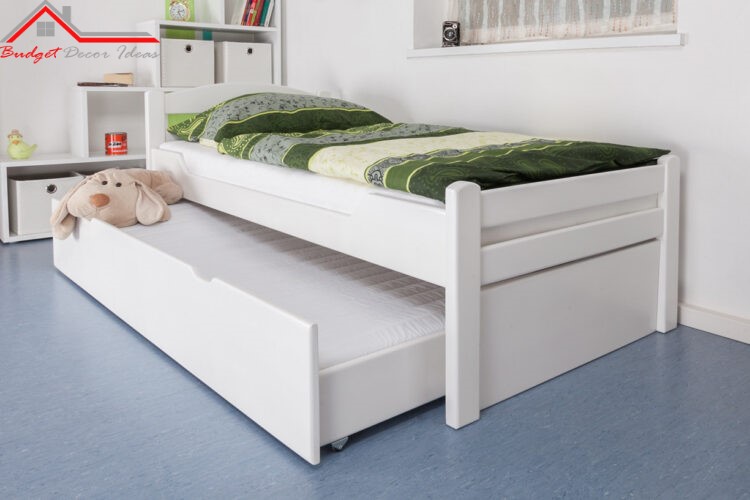 Home interior designing is a major feature for many today. Gone are the days of simple and functional interior designs paving the way for beautiful themes at the same time? People today are always on the lookout for amazing looking interior items that are also functional.
You simply don't want to give up on functionality of interior items and designs while they look great. They say interior designing never ends. It is an ongoing activity that lasts as long as your interiors in the long term. However, some well kept secrets may improve the overall functionality and aesthetic of your interiors.
Here are some of the best tips that will help you get most out of your interiors in 2021:
1: Small Rooms Don't Have to Look Small
Spaces are getting smaller as land gets more expensive. Rooms in all kinds of houses are getting tight and cramped as a result of this as well. Big city apartments and houses especially are suffering from this phenomenon. However, with intelligent handling, you can make a big impression in a small space.
Use large wall mirrors and Tall Bed Framein your small rooms to maximize the perception of space. This will of course not actually widen up your rooms but will give the illusion of it. Large mirrors will reflect light in all directions while also expanding the view. Anyone inside the room will get the feeling of a wider space.
Similarly, by placing a large art piece on a wall in your small rooms can expand its perception too. When we look at walls and find big décor items on them, naturally the feeling of space gets expanded.
2: Home Gyms Can Be as Motivational as Commercial Ones
Lot of people have home gyms and don't prefer to go in public and commercial ones. Whatever reason that might be for, you can make your home gyms very motivational as well. Usually, you will be working out on your own or with a couple of mates at the very best.
Motivation comes to us when we see other people doing the heavy lifting and workout routines. This can be managed at a home gym as well. Simply install large tv sets in your home gym rooms and play your favorite workout videos on it.
Also, have a Full Body Wall Mirror in your home gym to look at yourself while you work out. This has the ability to correct most of your workout mistakes and also work best for that motivation too.
3: Powder Coating for Bathroom Fixtures
Bathrooms are not only personal spaces but also very significant in terms of their aesthetics. Today, people simply don't want boring old bathroom designs and colors. That touch of color is always required in modern bathrooms.
For a plain white colored bathroom that has all walls, surfaces and vanity fittings in white, accenting the color is a great idea. Powder coating for all your bathroom fixtures and faucet can work out great. We tried a bright yellow faucet and towel right powder coating and it worked wonders.
All other small fixtures can be used as perfect accents as well. These fixtures and fittings are usually metallic. And if it is metal, you can pretty much apply any color powder coating under the sun.
4: Gallery Wall Is Important – Map It Out
Another pro home décor secret no one tells you is how to treat your main gallery. People usually make the mistake of buying all their art pieces and wall hangings with no considerations of the wall. It is easy to think that it is just a wall and everything can be hung on it.
However, all your sizes for art pieces can get messed up when proper calculations are not made. Mapping the whole thing out is the best approach you can possibly have. Simply cut cardboard shapes for your art pieces and wall hangings to be sure about what fits how.
Doing this, you will eliminate any chances of there being a miss-fitting art piece. These are expensive as well and you definitely don't want your wall messed up.
5: Take Control of Your Windows – Literally
Windows are some of the most integral parts of any modern home. Beautiful and fully functional laminated or Tempered Glasswindows work best for all kinds of interiors. However, ideally, you would want full control of them in terms of the outside conditions.
Put effective windows blinds on top of your windows and control any outside factors perfectly. Tempered glass windows and also laminated ones are insulated by default in their design. By putting good quality blinds, you can control daylight and outside temperatures.
There are many different types and kinds of blinds available as well. Fabric made Roman Blinds or perfect window shutters are usually the best options available.
6: Calm Colors and Patterns for Your Bedrooms
Another pro tip that works great in most circumstances is the use of calm colors and patterns in bedrooms. A bedroom is naturally a place of Zen for all of us. You want color choices that can double on that peace in your personal bedrooms.
From bedsheets to wallpapers and floors, everything should work great with calming color tones. With patterns, you can add the variety that your bedrooms need. With calming colors, you will always get the feeling of peace in that bedroom.
Experimenting with color and pattern combinations is the best thing to do. You naturally change bedsheets and wallpapers every so often. Stick with the ones that suit best.
7: Mixing Things up Can Work Great
Usually, people are afraid to mix many different things up in any given setting. Whether you are doing your living room décor or any other room of the house, try mixing things up. Put items in different shapes, colors and designs together and create a good aesthetic.
This will be a subjective choice and different people will feel comfortable with different options. Treat this as an experimental feature and go for things that you like the most. Simply, when everything looks attractive enough, you'd know it's time to stop.
From your living room chair to that wall table and also all the wall pieces, mix them up in colors and designs to create a likable overall aesthetic. An innovative Hat Rack Idea will give your room a lavishing look and style.
8: Apply Pins on Bed Skirts to Hold Them in Place
Another pro secret no one usually tells you is to hold up your bed skirts in place. It is so easy for these to become lose and fall out of place making the whole thing look not neat. Simply apply pins on the side skirts of your bedsheets and coverings.
This will hold them in place making them look neat. When you have bedsheets that are in perfect sizes, you may not need these pins. When you have larger sheets and bed coverings, going with these pins is a perfect solution.
However, as pins will be sharp, you need to ensure perfect application. Apply them in a way that they don't crawl up keeping you safe from any untimely pinches.