An Entrepreneur's Guide to Initiate Digital Wallet App Development
The modern era has one prominent figure at the center stage, the mobile phones. This smartphone revolution has replaced the traditional methods of acquiring services. For example, people nowadays needn't access their desired restaurants or wait on the streets for yellow cabs. With just a few taps, they get doorstep deliveries and ride-hailing facilities. With almost every industry turning towards the online medium, people prefer digital modes of payments.
People found it challenging to transact via cash, as it is time-consuming and involves a high-risk factor. To overcome this, credit/debit cards ruled the market for quite some time. However, while paying for online services, people find it laborious to enter their card details every time. This has led to the rise of Digital wallet development, wherein people can transact seamlessly. The success of digital wallets like Venmo, PayPal, etc., has opened a potential field for entrepreneurs to invest in this sector. In this blog, let's look at how entrepreneurs can initiate their digital wallet app development.
What are digital wallets?
Digital wallets, also known as 'e-Wallets,' allows users to transact money digitally with another party. The time to enter the account details during payments is reduced significantly by linking their bank accounts with these wallets. Users can pay for their services by scanning QR codes provided by the merchants or through valid credentials.
How do digital wallets work?
One of the main characteristics of the increased usage of mobile wallets is the seamless workflow it offers. Let's glance at the working of the digital wallet app here,
Users download the app and register in the app by providing valid credentials.
Users are then prompted to connect their respective bank account details to enable transactions.
After the registration process, users can send or receive funds anywhere and anytime to fellow users.
Besides, users can recharge their mobile phones, pay bills, and carry out transactions through the app.
Moreover, during shopping, users can pay for the vendors by scanning QR codes via digital wallet app.
Users can avail discounts, loyalty points, enticing rewards, etc., offered by the app from time to time.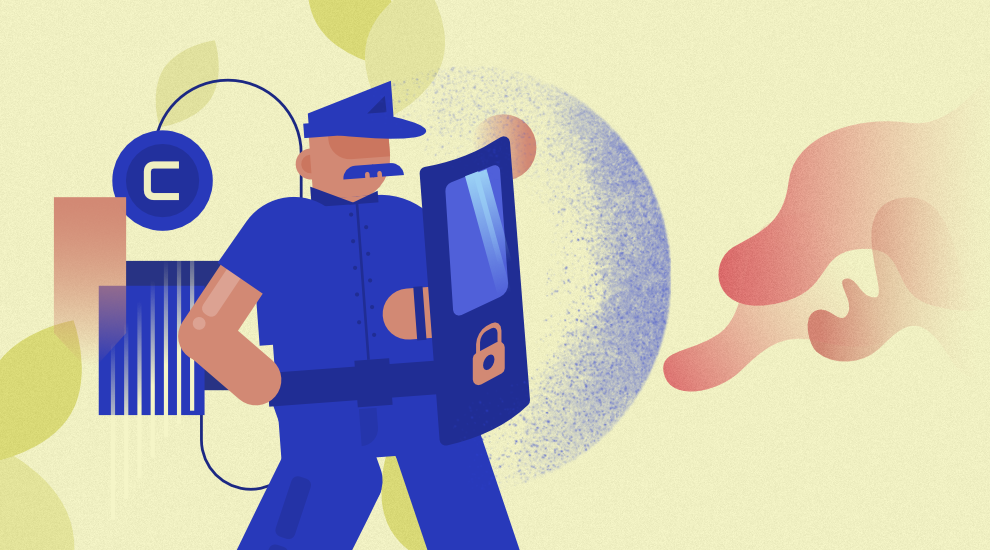 What are the ways to enhance the safety of digital wallets?
Before initiating digital wallet development, you need to ensure the safety of your smartphone application. Let's take a look at the ways to secure your mobile wallet app.
Point-to-Point Encryption: Even messages nowadays are encrypted with this feature. This encryption strategy protects the entire transaction from the start to end. This type was first introduced for credit/debit cards. It later secured a prominent place in ensuring the safety of mobile transactions, as well.
Protection using bio metrics: One of the significant advantages of using mobile wallets is protection using bio metrics. It greatly eliminates the fear of losing credit/debit cards and provides more authenticity to the entire system. Users can send/receive funds only after providing the bio metric verification's.
Tokenization: Tokenization is the process of encrypting sensitive data into symbols that can be exploited. With the aid of data encryption systems, the system becomes more secure. Hence, tokenization is a one-stop destination if you are looking for an added security layer to your wallet app.
What are the features worth-considering in a mobile wallet app?
Any smartphone application reaches out to customers through its appealing features. Some of the vital and unique features of your wallet app include,
Features of User app:
Account integration: Users can integrate their bank accounts seamlessly and edit them whenever required.
Money transfer: By syncing users' contacts, they can transfer money to friends and relatives with just a few taps.
Pay bills: Users can pay multiple bills through the wallet, which includes electricity, mobile recharge bills, etc.
Check balance: Users can check their wallet balance anywhere and anytime without any hassles.
Transaction history: Users can view their comprehensive list of transactions through this feature.
Features of Merchant app:
Unique QR code: Merchants can create their exclusive QR codes and share them with users during transactions.
EMI payments: Merchants can roll out plans for users to convert their payments in EMIs.
Promotional offers: Merchants can provide enticing discounts if users pay via the digital wallets for their transactions.
Customer management: They can take care of the entire app activity conveniently from a single place. Besides, they can reach out to customers in case of queries.
What are the benefits of a digital wallet app?
Any service must offer the highest satisfaction to users to enhance its sustainability. Some of the benefits of these mobile app wallets include,
User convenience: Sending and receiving money has become hassle-free with these digital wallets. People can transfer funds to anyone worldwide instantly. Besides, users find it more convenient to pay bills, as well.
Time-saving: What more to ask when people can make instant transfer worldwide? These wallet apps significantly conserve the time and energy of users. They needn't enter their account details during online shopping, leading to trouble-free checkouts.
Management of expenses: Users get to track their monthly payments and can focus on areas of unnecessary expenditure. The app provides real-time analytics, thereby letting them make informed business decisions.
Enhanced security: Users are eliminated from the fears of losing their credit or debit cards. They can make transactions only after providing valid credentials and bio-metrics. This adds to a layer of security, as well.
Wrapping up,
With the digitization of the world so apparent, this is an ideal time for entrepreneurs to roll out their mobile wallet apps into the industry. Providing uninterrupted navigation can enhance users' reliability towards the platform. Get in touch with a digital wallet app development company, and establish your mobile wallet app today!