5 Best Online Work at Home in 2020 (Fastest way to Make Money)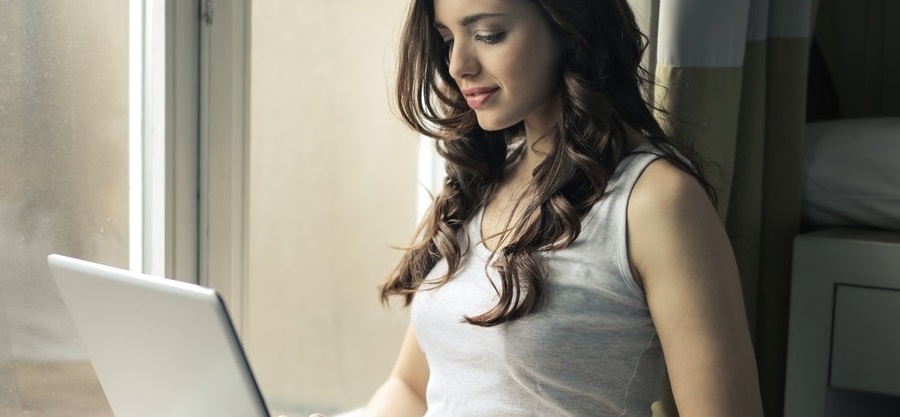 In 2018 I started working online and founded many online jobs that are paying thousands of dollars every month to their employees. online work at home is the best way to save your lots of time which you spend during traveling for an offline job.
I think online work at home is best who wants to get ride-off their 9 am to 5 pm job tension and want to live life happily like me.
You can travel around the world and work for earning the same time in online work which is not possible in Traditional jobs. Therefore, I prefer to work online. I already shared more than 21 Work from Home Jobs which you can start just now.
In Todays post we are going to find more 5 Best Online work at home ideas.
5 Best Online work at Home
Before starting anything let me tell you the other side of the coin which many people ignore. Working online is not easy. Sometimes you feel upset but still, you have to complete the work.
Also, every one is saying working online is good that does not mean you should start working online. Many people find more comfort in office for work. Therefore, online work at Home is not for every one but if you feel it is for you then just join me. We are going to explore some of the best options for you.
#1. Cooking
My most of the readers who want to work from home is female. And I know Women's are great in making food. So, I think you can start your own Cooking tutorial YouTube chancel. You can also start your own Website like me for teaching cooking.
You can easily hire any one from fiver for website making. There are lots of YouTube video where you can find complete step by step guide for starting website like me.
You can buy hosting from Bluehost. I have covered everything related to Bluehost in Review Post.
I love writing and Teaching others therefore I am here. I started my Blogging carrier in late 2018. The Love towards writing and Sharing knowledge ended on this website.
If you love to share knowledge and also want to make money at the same time Blogging is the best option.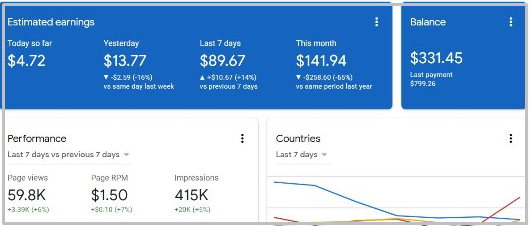 Above is screen shot of my AdSense account which I earned in last 2 months from my blog.
#3. Content Writing and Editing
Do you know many freelancers like me make thousands of dollars by just doing simple work which you can also do?
Many People in industry don't have time to do the basic work therefore they look for Professional writers and editors on freelancing site like fiver.
I suggest to use fiver for freelancing for your work.
#4. Ecommerce Store
One of the best and Easiest way of making money is starting your own eCommerce store. I know it sound difficult but there are many sites that help you to start your own eCommerce site.
They also help you to give a product which they want to list on your website. Instead of this, they will give a small amount of commission.
#5. Social Media Marketing
Social Media is at boom Celebrities like Virat Kholi get lots of brand for promotion on social media.
That's why they need professional Social media marketers. You can start your own business in this niche.
Conclusion:
Online work at home is very easy if you find work for which you are passionate about and you love the things which you are working.
Please Let me know which Work you find more interesting. If you have any question or suggestion than please use comment box.
Cheers !!