Best Shopping Spots in Udaipur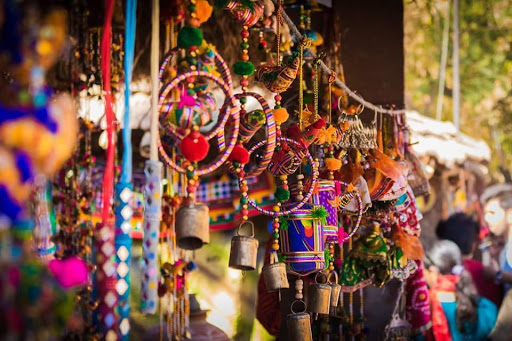 Udaipur is a city located in the state of Rajasthan in India. It is a very famous tourist destination. It is also called as the city of lakes. In fact, most of the cities in Rajasthan have some other nicknames based on their specialty. Udaipur is also one of the favourite destinations of Bollywood filmmakers and is known for its beautiful tourist destinations. Let us know the best shopping places in Udaipur beyond the tourist destinations. It is a common practice to do some shopping on going out because you will get where different things that are sold in your city or country is.
So, the next time if you plan to go to the golden triangle tour with Udaipur tour package, you will not have to ask your guide to take you to some shopping market. Here is a brief account of the shopping markets in Udaipur.
Bada Bazaar in Udaipur
Bada Bazar in Udaipur is very well known for jewelry, shopping, printed saree of Bandhani, handmade footwear, etc. You will get the most authentically manufactured items of Rajasthan. You can visit the market between 09:00 A.M. and 06:00 P.M. don't go on Sundays because it is closed. It is near the city palace. Therefore, when you visit the city palace, don't forget to visit here.
Also Know – Famous Market in Udaipur
Bapu Bazaar in Udaipur
Bapu bazaar is very famous for crockery, gadgets, Khadi products, etc. So, the next time you receive your guest, use the crockery bought from Bapu Bazaar in Udaipur and you can flaunt it in your way. It is a very crowded market and therefore it can be understood how willing the people are to buy from this market because the quality served here is completely authentic. You can also enjoy some street food. You would love to have the specialty of India, which is perfectly fit and taste with every window in every City in India. These dishes, none other than toothsome Gol Gappas. You can't come here on Sundays because it is closed. It is also very near to the city palace.
Also Know – Street Shopping in Udaipur
Rajasthali in Udaipur
Rajasthani is an initiative by the government of Rajasthan. It is an emporium and there are various handicraft items. These items are made up of stones, marbles, Terracotta, brass, etc. You can also find blue colored pottery, paintings, silver and Lac Jewellery, textile, etc.It is also very famous for fabric shopping. Therefore, if you are looking for a place where you can do some shopping for the marriage party, this would be the best for you. You will get very high quality and high standard fabric that you can use at events to give it to your relatives. Giving and taking gifts is an important custom in Indian events and especially marriages. All this is very beautiful and colourful.
Also Know – Places to Shop in Udaipur The golden triangle tour along with Udaipur is going to give you beautiful moments that you can cherish in the future. Do shopping as much as you can so that you can preserve the memories and would love to come here again and again. You should trip the nature trip along with ranthambore, book your golden triangle tour with ranthambore.