As the weather gets colder people will want to spend more time indoors, and unfortunately, so few kinds of pests become very common around the house. Insects such as cockroaches, spiders, and scorpions and rodents like mice will seek shelter to survive the winter, and there's nothing more inviting than a warm cozy home.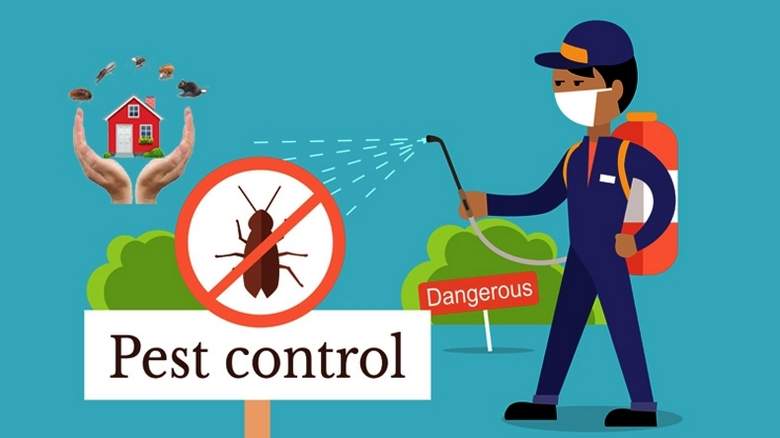 Keeping Pests Out Of Your Home during winter
Insects and pests can easily spread hazardous diseases and can also cause a lot of damage during this particular winter weather. You just need to understand how to keep these pests out is the very first step to ensuring to get a comfortable and pest-free winter.
Below are a few pest-proofing tips to make sure that pests stay out of your home during winter.
Make sure the necessary prevention is provided upon the exterior or at the surrounding of your home.
As foundation vents, roof soffits, and other exterior entry points should be inspected to make sure they're in good condition and not affected by termites.
Keep your garage and other open space dry. Insects and rodents are attracted to the places they get in contact with water easily.
Keeping the area surrounded by your house dry and clean and free from excessive humidity that will help to detract these unwanted creatures with the help of appropriate pest control services.
Seal the cracks in siding or broken pipes as well for stopping the path for the insects.
Using exterior silicon plates as a quick solution for stopping the entry of the pests.
Keep the food storage area clean and tidy.
Leaving food and crumbs out is an invitation to pests like tiny and creepy insects. Keeping store food dry and in airtight containers is also recommended for protection.
Inspect your windows and doors frames as well.
Weatherstripping, damaged window frames, and doors that don't close correctly are all easy entry points to your home.
Replace or repair window screens if found any minute path for insects and pests.
Plant the trees away from your house.
Keep maintaining trees, bushes, and plants by trimmed so that they don't touch your home is an easy and effective way to keep the filthy pests away.
Trim tree branches back away from your roof. Don't leave the path easy to excess for pests.
Don't let pest's existence sign get ignored.
Take care of the stored holiday decorations from the garage or storage shed.
Make sure pests don't hitch a ride in storage containers, just one insect can spawn hundreds of babies.
Don't leave any food items near the house and keep the bird feeders away from your house for further safety.
Pests can have any kind of food so leaving food items openly is an invitation to welcome the pests into your house.
Do the prevention processes by Yourself & Keep the pests out of your home
The above are a few ways you can protect your home from pests in the winter season. A little work will help you to keep the pests and bugs out of the zone, and from your family comfort. However, if you do encounter a pest or rodent problem this winter, seeking the advice of an experienced pest control and termite treatment than you can take the help of experts to get rid of these unwanted visitors.