Children's Lighting The Perfect Balance between Decoration and Utility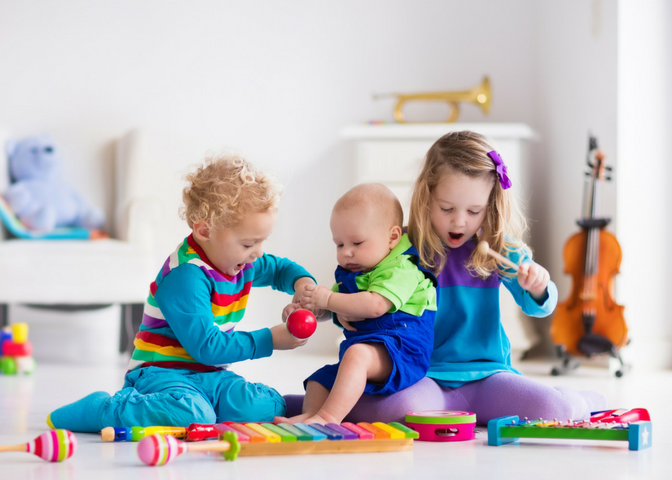 We are very fortunate to receive many inquiries later in the day. Inquiries from customers who trust our criteria to choose one type of product or another from our store, but also to answer questions they have about decorating their children's rooms, about the best games to develop a specific aspect of their personality or what are the most practical backpacks for school, among many others.
But, without a doubt, one of the most repeated is the subject of lighting. Which are the most apt to reduce nighttime fears? How to place the light garlands? What lamps are better for the reading corner? Etc.
So in order to give you the best answer in this regard, we have compiled some of the ones you ask us the most and added others that we consider appropriate, to prepare this article on children's lighting. If you have doubts about it, stay here because we would love to help you. And if at the end of the text you see that we have not responded to what you wanted, leave us a comment and we will respond as soon as possible. Let's start!
Lighting to create a pleasant atmosphere
Just taking into account all the hours that our children spend in their room to rest, they already add about 10 or 12 at the end of the day or, at least 8, in the case of the older ones. Enough time for that place to be a cozy space and, in this sense, lighting has a lot to do with it.
If we light it a little, children will be afraid of being in it at certain times of the day and, especially, in the time of fear. And if, on the contrary, we illuminate it too much, in addition to the light the temperature of the room will raise, we will also activate your mind too much and it is about them being calm in it, not too excited. Therefore, it is important to take the exact point of illumination.
For this, there is nothing better than opting (at least, whenever possible) for a central lighting point (normally, ceiling lamps are the ones that achieve this or, failing that, the wall lamps) that can be regulated, in addition to have other lighting elements for more specific moments or corners where more light is needed, such as, for example, the reading corner, the study table or making crafts, as well as the space where the changing table is located, when children are still babies. There's nothing more important than finding quality products for your little munchkins. You need to be sure that any product that comes into contact with your kids is safe, and is of a high quality to stand the tests of time. Check these baby & kids products at https://www.mydeal.com.au/baby-and-kids
Taking all this into account, we invite you to find out about the different types of children's lighting that you have at your disposal, then select the one that best suits the type of room your children have, as well as the usefulness of it now or in the not too distant future (for example, when they are going to be passed from babies to children).
Fear breaker, the ally of your nights
As adults, we know that nighttime fears, just as they come, end up going away. But babies and children are unaware of it. For this reason, the fear lamps play an essential role in their lives: they help them cope with that fear that, in many cases, does not let them rest as they would like and they find it difficult to fall asleep, if not with an adult by their side.
At Deco & Kids we like that the little ones feel safe and happy , that's why, we opted for those safety lights that have different shapes and that they can take in their hands if they wish, without fear that nothing will happen to them.
Nice shapes like clouds, stars, animals or ice cream, among many others. We are sure that among those that you can find in our online store, there is one that your little one will be excited about just seeing it.
Table lamps
When your little ones need a little light reinforcement on their table, whether it is to study, read or do crafts, for example, table lamps come in handy. In addition, today there are many beautiful options, so that they not only fulfill their function of lighting, but also help decorate the room.
The best thing about this type of lamps is that they can be placed anywhere in the room, so if at any given moment you decide you want to remove it, you can use it as a decorative element in another corner. Among others, one of the ones that we like the most is the Tipi table lamp, which has been created by the Spanish designer, Javier Herero, with natural elements; which undoubtedly gives it a plus.
Ceiling and wall lamps
As I mentioned at the beginning, these types of lamps are usually the ones that illuminate the rooms, mainly. L or more common is that they are in the center of it when it comes to ceiling lamps , but not all houses have points of light in this part of their rooms and have to opt for other wall .
In any case, both can fulfill their double function, that is, to illuminate and decorate. And, believe me: there are very original ones on the market! In the case of our online store, we find the lightning-shaped led light or the panda wall lamp by Buokids very significant for the smallest or lovers of these animals.
For ceiling lamps, it is always convenient to take into account the height of the room, since depending on it you may have to discard some models (think that children grow and these lamps last for years). One of the models that demand us the most is the plain lamp, by Origami, available in different colors.
Lamps to create pleasant environments
Once you have the main lighting chosen, you can always go on to add other lighting points that give more warmth to it , with subtle and fun lighting, such as the letters and luminous figures , the garlands or the boxes on the that you can write different messages and change them depending on the day, your mood or time of year.
And now it is your turn! The time has come to make the necessary decisions to light up your little ones' room. You already know that if you need more help or have any questions about what we have told you, it will be a pleasure to respond in comments or via email.
Of course, if you liked this article, do not hesitate to share it on your networks so that other people can read it, in addition to mentioning us. We are always very excited!