Four Simple Guidelines to Scale Your Ubereats Clone App in the Market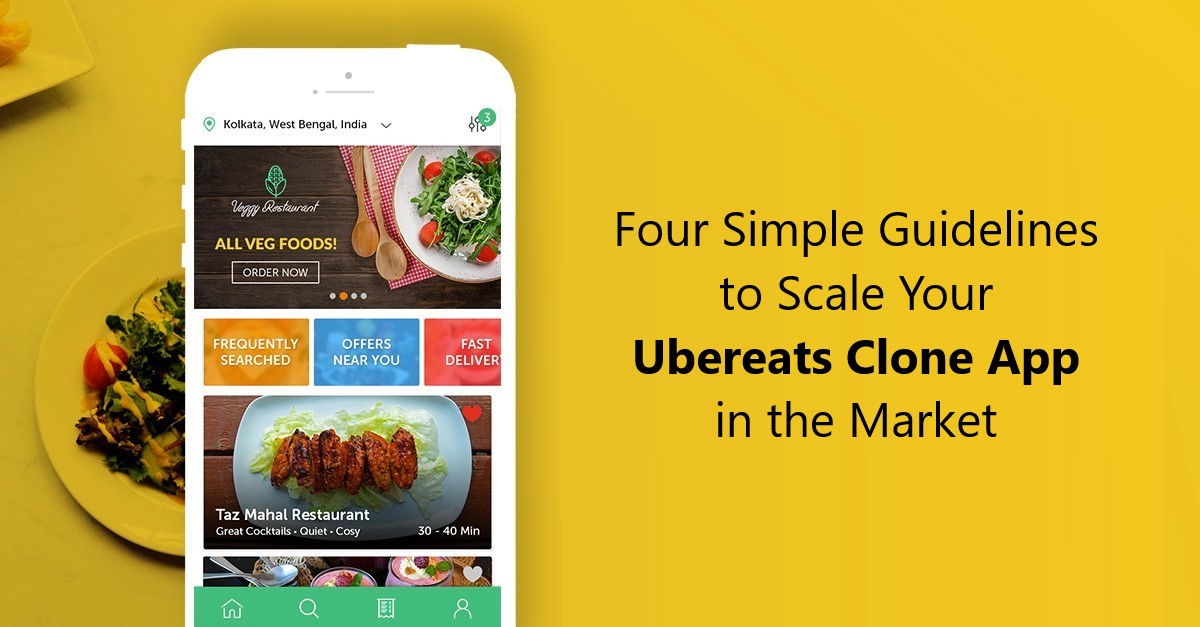 Gone are the days when people inquired about the restaurant over the phone and placed food orders. The advent of smartphones and the internet brought about a revolution in the food delivery industry. The success of apps like UberEats, Zomato, etc., has propelled budding entrepreneurs to venture into this lucrative segment with an UberEats like app. The market is promising exclusive investment returns with immense popularity within the shortest turnaround time. 
Are you an entrepreneur looking to develop a food delivery app? Are you approaching app development companies for the best UberEats clone script? The traditional method of developing an app from the ground is replaced by clone app solutions offered by various app development companies. In this blog, let's take a look at four simple guidelines that can help you establish your food delivery brand and gain increased revenue.
'Identify your needs wisely'
There are three essential requirements to initiate a food delivery app development. They include,
The market needs: You cannot sustain in the market unless you satisfy your end-users. Hence, it is vital to know what your customers are expecting and plan your app development accordingly.
The technical needs: The tech-stack determines your app's success as it directly impacts its performance. Apps with primitive or out-dated tech-stack fail to impress the audience. Hence, it would be best if you are well-equipped with the latest technological advancements.
The economic needs: If you look at two prime factors that determine an entrepreneur's success, one will inevitably be the budget. You must predetermine your app budget to avoid an unnecessary rise in expenditure in the future.
'Implement the best business model'
Now, business models are the indicators of how the app's systems work. It is advisable to choose your best-suited model based on your resources. Some of the popular business models include,
The order only model: In this type, your app acts as a virtual platform connecting restaurants with users. Users can place orders through your platform. Once the order is placed, the entire responsibility of delivering the food orders to people's doorsteps lies with the restaurants. While this model is risk-free, the popularity of it is quite low when compared to others.
The order and delivery model: In this type, besides food ordering, you take care of the delivery, as well. You need to have a separate delivery chain to take care of deliveries. This is one of the most preferred models by entrepreneurs as it generates increased revenue.
The fully integrated model: The fully integrated model takes care of everything from accepting users' food orders, preparing the food, and delivering it to their doorsteps. Platforms preferring this model usually have hubs or kitchens to prepare the food as soon as possible. This model is the highest revenue-generating model among the three.
Identify your resources and choose your business models wisely to gain a stronghold of the market.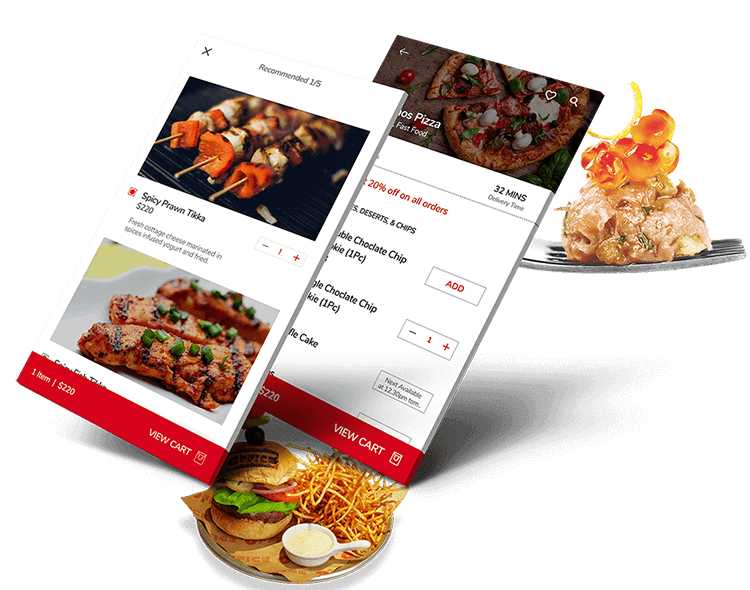 'Integrate stand-apart features in your platform'
Features determine your app's longevity and reception among the target audience. In addition to the essential features, your app must house specific unique features to lure the audience towards it. Some of the features worth-considering during UberEats like App development include,
Re-order: To avoid the time taken to order the same food from the restaurant every time, you can provide users with an option of re-ordering. This way, routine users can place food orders instantly.
Schedule delivery: Users can schedule delivery for a later date from their desired restaurants. This way, they can avoid last-minute hassles and can enjoy their food at the destined time.
In-app wallet: Users find it challenging to enter their account details every time during checkout. Hence, an in-app wallet, wherein users can add or remove money, can come in handy.
Multi-lingual support: To obtain a global presence for your food delivery app, users should be able to access the app in the language of their preference. This way, the platform can accommodate diversified users in it.
'Joining hands with restaurants is vital'
Your app should list as many restaurants as possible for the users in the particular locality. This way, users will have a variety of options to choose from. Moreover, you can enhance users' reliability to a considerable extent. Some of the guidelines in choosing restaurants include,
Join hands with those restaurants that are quite popular in a particular locality. This way, the customers of these restaurants can place orders through your app.
Set variable commission schemes to restaurants based on their popularity. As a result, even small scale restaurants will be able to sign up with your platform without hesitation.
Check for hygiene and safety standards of restaurants before tying up with them. This way, you can gain users' trustworthiness towards your platform by offering contamination-free food.
Wrapping up,
The food delivery services market is gaining increased popularity among users as it offers convenient, reliable, and affordable services to people. With the market growing exponentially, there cannot be an ideal time than this to venture into the market with an UberEats clone. Following these simple guidelines can go a long way in establishing a successful food delivery app. The guidelines are quite simple; you identify the needs to sustain the app, implement the business model based on your resources, integrate cutting-edge features, and join hands with multiple restaurants. Get in touch with an app development company, tell them your specifications, and initiate your UberEats like app development today!