How Do Women Like To Dress Up At Eid?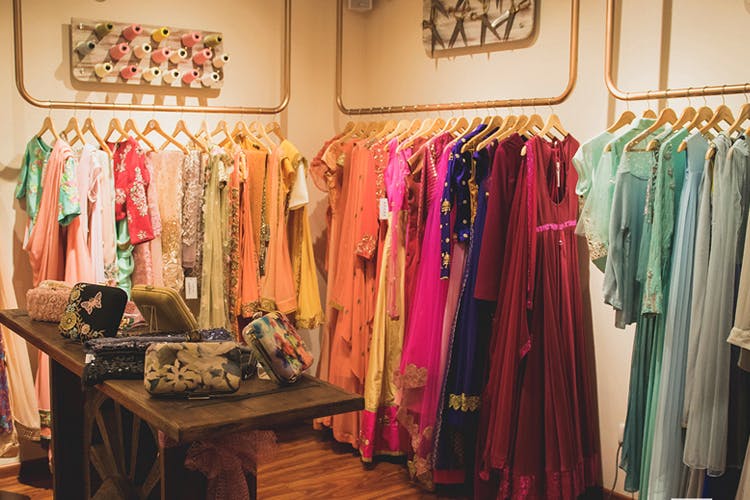 As Muslims, we are blessed to be born into such a beautiful religion. And were lucky enough to enjoy and celebrate two religious festivals every year. Which includes Eid-Ul-Adha and Eid-Ul-Fitr. Men are not as active as compare to our ladies. For them, it's all about the trends like getting beautiful eid clothes, getting jewelry, shoes, and dressing up gorgeously. And because women like buying clothes so many designers and brands like Libas e Jamila have to come up with something trendy and stylish for women twice. For the past couple of years, eid festivals are coming in the summers, so designers tend to design summer-friendly fabrics are used to put together the collection.
Ranging from a little glam Eid Dresses 2021 to heavily embellished extravagant outfits. With eid just around the corner, it is just the right time to get a pretty suit and get it stitched rather than getting rejected at the last minute.
In the following, we are going to discuss what do women like dressing up on eid.
Beautiful Eid Clothes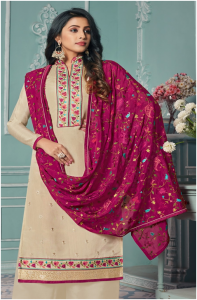 Women are more active in everything during the days of eid. For them, it's all about eid clothes, dressing up, being gorgeous, and posting pictures getting together with friends and family. The latest eid collection of brands are in-store know and it is the best time to grab yours before it gets sold out. There are certain doubts that come into the mind like, what are the hottest selling articles? What are the ones that are of quality? Many questions hit your mind because we know not all eid clothes are the best choice so, here's a list of some of the eid outfits you can go for.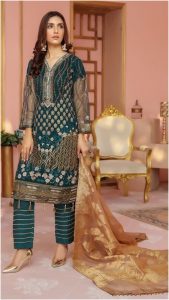 Trends have changed and people now tend to buy brands that are known for modern designs, quality, and promotions on social media. Brands like Labas e Jamila have their influence on the younger generation and women as well. The latest short dress designs offer an insight into the range of styles available for women.
Mehndi On Eid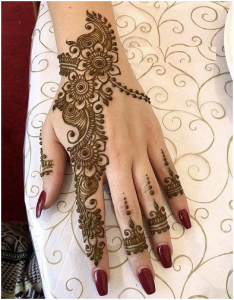 Going out in chand rat looking for mehndi and making those last-minute appointments, those tiny moments make your eid more enjoyable and memorable. Nowadays you'll see that even the mehndi trend has shifted towards something simple and light. Heavy mehndi designs are coming to an end or being limited to weddings etc. This is the time to opt for a more minimalistic and urban style mehndi with fewer fillers and simpler patterns.
Khussas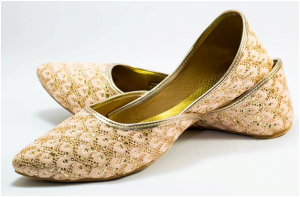 The most well-known traditional footwear of Pakistan known as Khussas. Khussas bring out the traditional spirit of the dress and amazingly they separate you from the sheep flock. Khussas look special and amazing in every variety and form. Wearing them brings out the traditional look of your outfits and makes them even better than you thought.
Hairstyles
Every girl tries their best to look the most gorgeous and girls with amazing hair have a major lead among their competition, and this is why our female friends are soo towards the latest hair trends that are going on in the market. Having a neat and will be really essential we all are seeing a sharp increase in temperature. So the question would be, what options are available? There are all sorts of braids from messy fishtails, triple braids, to side braids, French braids, which we can try with any outfit, and they look awesome in most cases.
Jewelry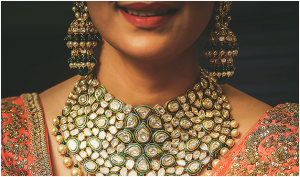 As we know by now that our lady's friends love to look good and they'll do anything to be at their top game. These things may be a little too much for men in the eyes of a common man but who cares let the ladies enjoy their full potential. And talking about going to their full potential an outfit is incomplete without jewelry and no I am not talking about gold, any things that they wear which make them feel more beautiful could be a watch or a necklace. It's not easy to get the right jewelry that matches your outfit. You have to go from shop to shop in search of that perfect item. We all know the struggle. But the perfect piece of jewelry tells the world a lot about an individual, therefore it's critical to find the most suitable one possible. This year the jewelry trend has changed transformed into something that is elegant and delicate. Simple neckless with pretty and delicate pendants look amazing and pair them with the richness of the Eid dress, the earrings need to be prominent and bold.
Shalwar Kameez
Shalwar Kameez a traditional clothing of Pakistan and well-known traditional clothing and appreciated by many countries around the world. It is the beauty and elegance of the shalwar kameez that are most prominent when they are simple. They are not too tight nor too baggy and they look great with a variety of tops type, peplums, medium shirts, kurtas, and frocks. The key to balancing the outlook of the shalwar lies in the selection of palette and the type of the top. For heavily embroidered tops, always go for light simple, and plain shalwars.
Graceful And Simple
Dresses that are simple and graceful stand out of all the branded things and no matter what you say simple gives a pleasant look and vibe. They tend to be lighter in texture and even lighter in embroideries. These pieces include every piece of shirt and trousers which are designed in either lawn, cotton, or chiffon. Most of them range from semi-formal dresses to casual wear. However, when it comes to eid celebrations no matter if it's at home or with friends or relatives, they mostly go for their amazing appeal and distinctive elegance. The dupattas are printed in many hues and shirts are bordered with tangled embroideries.
Final Words
Here are some of the things that make your eid a memorable one. Women love buying new things that they love and make them more confident and stand out. Brands like Labas e Jamila launches an awesome collection every eid so do check them out they have a variety of clothing from formal, capsule, eid clothing, and much more. Hope this article gave you some insights into what the market is like on eid. Have a blessed eid.