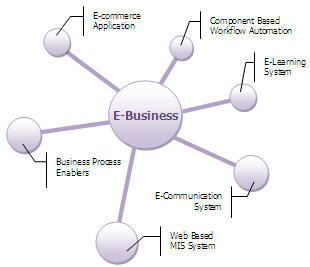 Internet is one of the most important technological advancements that have benefited individuals and businesses in many ways. One of the most outstanding benefits that businesses enjoy is the instant access to a
wide range of tools that enhance the overall effectiveness of an organization in terms of communication, communication, and other important processes.

The motivation for planning
Looking at how the internet influences motivation for planning, Homework Help asserts that the internet has a positive impact on planning because of its ability to offer convenient and enhanced ways of developing lists, storing information, organizing important files/documents, retrieving data, and linking information from varied sources.

Since a shorter duration is involved when completing these processes, it implies that organizational managers need not engage in any form of pre-planning.the fact that many products are stored within the online cloud means that they can be accessed easily during the planning period.
With the help of the internet, the team involved in planning is
motivated to perform different tasks because the internet allows the team to access the necessary information leading to successful task completion. Since goals are accomplished easily through proper planning, it means that technological advancements, such as the internet, provide a good opportunity for the people to become effective and efficient in whatever activity they are engaged in.

The processes for planning
The internet also has a positive impact on the planning processes. The positive impact is attributed to the fact that the internet offers a wide range of tools that facilitate various planning processes. For example, with the help of internet tools, planners are able to perform different tasks such as listing tasks, setting reminders, categorizing, developing websites that allow people to share ideas, and developing applications that can be used to track or monitor the progress of different planning processes.
Since a considerable number of people within a given organization would want to save effort and time when completing their respective tasks, there is no doubt that they would want to learn and comprehend how technology advancements are used to accomplish the same. The internet is a good example of a planning tool that company employees can utilize as they seek to enhance their individual level of effectiveness.
The outcomes of planning
In regard to the outcomes of planning, Assignment Help points out that the
internet has also played a considerable role. This is supported by the fact that many internet applications are designed in a manner that allows users to get immediate feedback after completing a certain process/task. Largely, the immediate gratification is a form of motivation, which eventually allows a person to move forward and eventually attain his or her targets. In addition, the internet also comes with other tools that help to reduce the complexity of a given task increasing the chances of completing it
successfully.
The fact that many internet tools are priced reasonable helps to explain the
reason why many people continue to use the internet as they seek to attain faster and desirable outcomes.
In brief, it is evident that the internet has had a positive impact in terms of how individuals and organizations perform key activities such as planning.
For organizations, the internet has not only acted as a source of motivation for company employees, but has also gone a long way in helping the top management recognize and comprehend the effects of engaging in certain activities in a timely manner.