Increase footfall in your store: 7 Hidden Hacks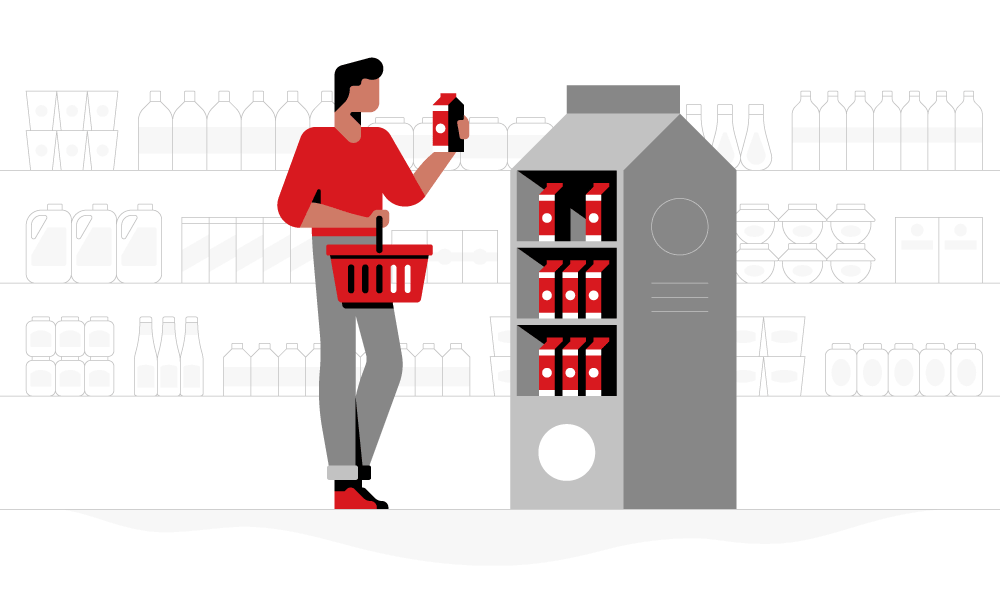 How to increase the number of visitors to your store or point of sale? What are the best methods to make your store more attractive? Here are 7 tips to increase your sales.
In-store visits have a direct impact on the turnover level, as long as the merchant masters conversion techniques.
The challenge is therefore to bring as many potential customers as possible into the sales area, which seems increasingly complicated in an ultra-competitive environment. Not to mention that the development of internet sales also tends to lower traffic.
Faced with a low-traffic store, the merchant can quickly find himself short of solutions. This feeling of helplessness can be very demoralizing.
How to increase the number of visitors to your store? 7 tips.
Having a physical point of sale is a unique opportunity to be in direct contact with potential customers. They still have to be there.
As part of your market research, you have normally analyzed your catchment area and know the purchasing behavior of your customers. Now is the time to put in place some simple ways to get more leads to your store.
1) Rethink your communication and renovate your sign.
Take a step back from the way you communicate. Are your communication actions consistent with the habits and expectations of your customers? Are you really giving yourself the means to reach your target?
On the other hand, the sign of your store is a major element of communication that allows the identification of your activity: try to see to what extent you could do better, that is to say more visible, clearer and more legible. Note that illuminated signs attract attention better.
In the end, isn't it time to review your entire visual identity (style, logo, children illustration services and typography)?
2) Rethink and renew your storefront.
The storefront is the point of contact that will directly influence the prospect on whether or not he wants to enter your store. It requires special care!
Your storefront must be:
structured to give an impression of volume (the pyramidal structure is the most common),
elective (highlight flagship and complementary products),
decorated according to a product theme (and the time of year),
bright,
Clean (especially no dust or spider web!),
legally compliant with displayed prices,
And renewed regularly.
The ideal would be to make people want to buy from the first glance!
3) Create a customer file worthy of the name.
Many stores do not have a customer file or use it poorly. Yet it is an excellent tool to retain its best customers and invite them to come back.
Also know how to use the information in the customer file for your direct communication actions, by mail or SMS.
4) Organize events.
Become a must-see place through the events you organize: this is the best way to increase traffic to your store. For example, if you own a designer clothing store, set up showrooms with private sales or makeover workshops.
Also participate in local life and schedule meetings in your store.
If you know your prospects, start from their desires to submit them original experiences!
5) Encourage word of mouth.
If you manage to create a positive attraction around your store, your customers will naturally recommend you to their entourage and their community. Offer them simple ways to share their satisfaction, such as asking them to write an online recommendation right after their purchase.
6) Increase your opening amplitude.
Think about ways to open up more, even if it means reviewing your internal organization. Increasing your openness will automatically improve your customer satisfaction rate, and increase your footfall.
7) Be present on the web.
It is now a major and essential factor in increasing the number of visitors to its store.
It's not just about launching your own website and being present on social networks. It will be essential to appear perfectly classified and noted on directories, Google Maps and Google My Business.
In all cases and regardless of the digital platform concerned, be active and target your communication.
Some brands are creating online buzz around their brand, a new product or their store. Do not hesitate to train yourself if necessary!