Know Here When A Child Does Need The Physiotherapy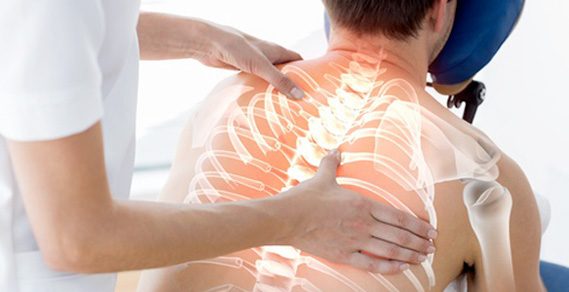 Whenever we think about the kids, we imagine a picture of jumping, running and an unstoppable energized bundle of joys. Accidents and injuries are very common among the children as they don't follow the safety measure always. They just do all the things out of excitement and as a result, they often fall and injured themselves. If you visit the Physiotherapist in Gurgaon, you can see a good number of patients who are under 10 years. Apart from the injuries, there are several other reasons for which they need this drug free treatment.
You will be surprised to know that the child needs the physiotherapy as much as the adults do. Doctors recommend this therapy that does not have any involvement with the drugs. Only exercises, physical activities and external therapies are the ways to cure any problem of the root.
How Physiotherapy Can help The Children?
Physiotherapy is a great way for development, movement, and rehabilitation for the kids as well. They can work on the development of basic skills like standing, sitting and walking to improve the muscle's strength, flexibility, and endurance.
Many children face difficulty in gross motor skills and physiotherapy can help them. There are several activities like walking on a beam or core strengthening exercises, crawling through a ball pit that will build body awareness, strength, and endurance.
Many infants suffering from neck tightness and head shape deformation are helped by activities like stretching and positioning exercises of a special physiotherapy program. Both the parents and the physiotherapists have to work together to get the best result. The Physiotherapist in Gurgaon will suggest the parents the right way of sitting and sleeping of the baby to quicken the effect of the therapy. It is often seen that the children who have faced difficulty in walking, improve their skill when the parents follow the program at home as well.
To come out with any problem for the kids, the physiotherapists create a customized program for them. They often recommend conjunction with other therapies like speech therapy or occupational therapy to have a better result.
Which problems can be benefitted from physiotherapy?
The children who are facing different problems to enhance physical skills can be treated with physiotherapy.
Autism Spectrum Disorder
Delayed Gross Motor Skill
Cerebral palsy
Spina Bifida
Down Syndrome
Development Coordination Disorder
Hypotonia
Acquired Brain Injury
Muscular Dystrophy
Weight Challenges
Torticollis/Plagiocephaly
Athletes
Genetic disorder
What are the developments one can expect from the physiotherapist?
The physiotherapy program can improve in the following sections like
Walking
Balancing and coordination
Improving blood circulation
Building muscle strength
Improving flexibilities
Following the safety and prevention program
The physiotherapist will design the program after doing the following analysis:
The flexibility and strength of the baby
The way the child run and walk
Identify the potential problem
After the analysis, they will design the physiotherapy program that includes a home exercise program as well.