Local Records Office Predicts A Big Boom in the Housing Market for 2020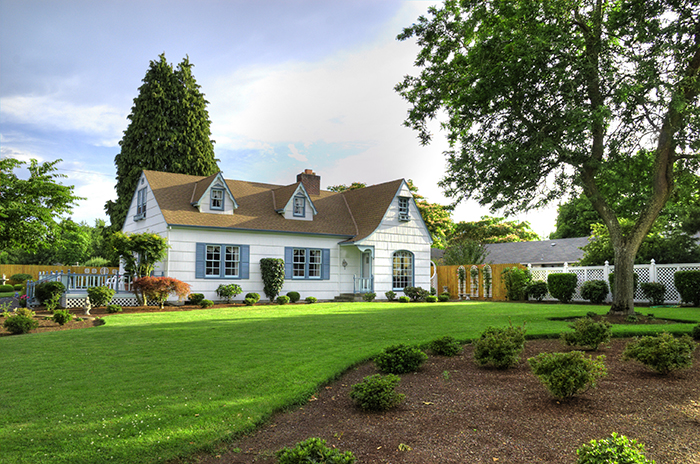 LOCAL RECORDS OFFICE – The housing market is always a bit of a wild ride, and 2020 could be no different from the past. Yet there are some significant trends impacting the real estate industry in 2020 that you should know about according the Local Records Office in Norwalk, California. 
From the shrinking sizes of baby boomers' houses that they are selling to the rise of millennial homebuyers as a potent force, 2020 could be an inflection point in the narrative that the younger generation is not interested in buying a home. 
Here are five key trends that the Local Records Office identified as being trends in this dynamic industry.
5. A Construction Boom on the Horizon?
All of the numbers are looking great for a construction boom to take place in 2020. In fact, we haven't seen numbers like this since 2007. For those of you that remember, 2008 was the start of the housing crisis. Why confidence? A strong economy and high employment numbers are buoying a mortgage market that is finally starting to regain the footing it lost during that crisis.
Another number that underpins this is the trends we saw in the fourth quarter of 2019. Mortgage applications for new homes rose 27% during that month. Further, homebuilder confidence is reportedly at a 20-year high.
4. Home Prices Will Continue to Rise
One piece of good news for new home buyers: According to the Local Records Office the rise in home values is expected to remain in the single digits for some time as opposed to the blockbuster rise before the housing crisis.
The bad news? Home prices are still expected to rise from between 3% or more on average which means that those consumers who are holding out for a "better deal" might find themselves paying markedly more in the near future than they had imagined.
Forbes quotes Managing director and global head of index investment strategy at S&P Dow Jones as saying the following regarding home prices,
"If people were waiting to see if house prices would actually decline, as they did in (the Great Recession) … that's probably not going to happen, at least given the current economic backdrop." Like in previous years, places in the southern part of the United States and the "sunbelt" are experiencing the greatest rises in home prices with cities in Texas and Charlotte, North Carolina as areas of particular growth.
Even so, optimism is often a seasonally adjusted market sentiment or as Marketwatch quotes investment strategist at Edward Jones Nela Richardson, "Housing people are the most optimistic people, but it takes a lot of optimism to buy a house and tie up your income for 30 years. Forecasts usually start positive and upbeat at the beginning of the year, and then you'll see them moderate by the end of it."
3. The Size of Baby Boomer Properties Continues to Shrink
According to the Local Records Office we're also seeing a huge generational shift in the way that people own properties. The baby boomer generation, for example, is moving into more compact, easy-to-manage properties than their older and much larger houses. This is having major impacts on everything but it also represents a real opportunity for buyers in some markets to get more of a house than they thought possible.
How so? As boomers drive the boom in the "sunbelt" region, many are anxious to do so. This creates a situation where you have a market with eager sellers and still-need-some-convincing buyers.
2. Here Come the Millennials
Speaking of those buyers that still need to be convinced, it looks like the millennial generation is finally starting to hone in on the benefits of owning a home and more and more of that cohort are starting to look into how to buy a home. Historically aggressive rates and a lender market that is all-too-eager to approve solid borrowers buoy this.
The shift in this area is also attitude based. Surveys have shown that millennials are willing to cut back on spending in order to be able to save money for their own home. Two factors have worked against the millennials in previous years and those are the rising prices of homes in general and, in particular, in the most desirable cities. It leads to a unique situation where people have stable jobs and income but no access to the real estate market due to the starting prices of properties being $300k and above.
While this trend isn't abating too much, one trend that is pushing millennials to purchase a home for them is the fact that rents are also rising at a historical clip – and especially in the most desirable areas of the country.
Nonetheless, increased inventory projections, as well as a boost in the willingness of the millennial generation to buy a home, means we will see more and more of this age group buying homes in 2020. Or, as Director of equity research at CFRA Research Ken Leon claims, "Homebuilders are getting smart about how to delight millennials in order to reduce pain points. The industry is shifting to entry-level homes with more open space."
1. Gentrification Continues in the Cities
The biggest single salient trend that we expect to continue emerging in 2020 and beyond is that gentrification will continue in the nation's largest cities and their most desirable neighborhoods. While this could make purchasing a home increasingly difficult for middle-class families, it is expected that new construction could offset this in the fastest growing cities including Atlanta and those in Texas.
Though gentrification is often touted as negative because of the way it can impact home prices, many cities are starting to manage this process in more productive ways and the benefits of gentrification have been readily apparent in cities like Philadelphia and Washington, DC, Forbes reports. Of course, one major factor weighing on the minds of many potential homebuyers and real estate investors is the upcoming 2020 US presidential election.
Local Records Office Predicts the Fall and Rise of the Market Due to the Coronavirus
Local Records Office predicts that the coronavirus will take a toll in the real estate market in early 2020 but will rise stronger than ever in late 2020. The market fluctuates from time to time due to different circumstances.  Local Records Office researches how the coronavirus (COVIC-19) affects real estate in a bad and good way as it unwraps.