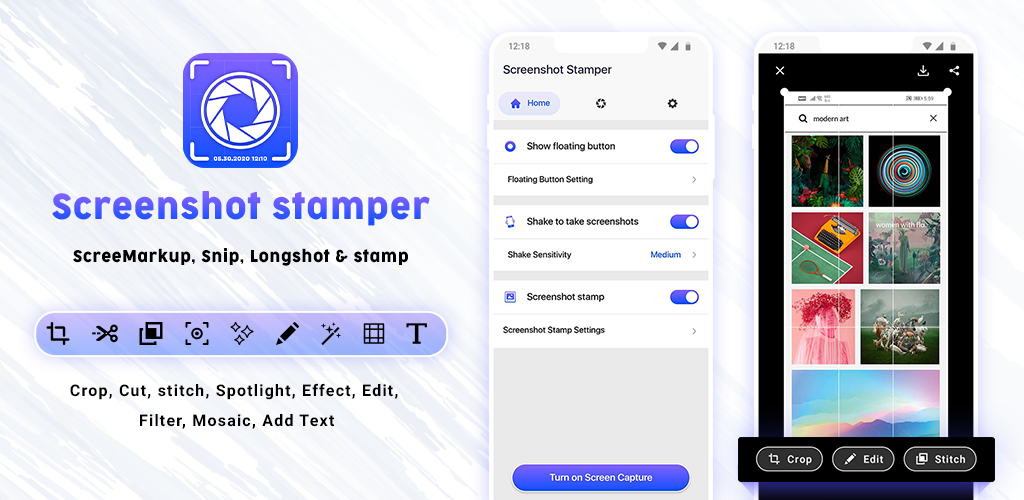 I can't go a day without taking a screenshot of something on my Mobile. Whether it's for work, some dumb snippet of a video I want to share with my friends, or the incredible results of a rare Overwatch session gone well, there's always something.
Ios and Android give you plenty of ways to take quick screenshots of anything you want, from quick Volume key shortcuts for capturing Screenshot and saving screenshots There are also third-party apps you can use to level up your screenshot feature.
Ever wanted to take a screenshot of a long article on any website? A screenshot captures whatever is displayed on the screen of your mobile device and saves it as an image file. The best way was to take multiple screenshots and stitch them together using another app. But what if these all processes you can do in a single app?
SUSAMP Infotech mobile App development company introduces " Screenshot stamper: Markup, Snip, Longshot & stamp ", Lets you capture the screenshot, click longshots, add markup, stitch picture, and to add date timestamp on the screenshot. They give users the Freedom from other editing apps to edit their screenshot images. You can add text, Emojis, draw, Mosaic, spotlight, and dop filter on screenshots by this app.
In addition, you can change color from multiple options of the text, add different shaped Mosaic, You can add Spotlight shapes, and add filters on screenshots. With the help of the Floating button, you can take screenshots in all apps, even you can take a screenshot by "shake the phone" feature. There is another useful functionality of this app, with this, the app will add device info, app info, and datetime automatically on the screenshot.
This app lets you screen-capture beautiful and high-resolution screenshot images of a mobile display. You can screenshot tweets, news articles, photo galleries, and everything that's in public domain. You don't need any screen-capture app or editing apps. To get started, simply click the given link below