The Colour of Your Bag is Telling Something About You- Explore Your Colour!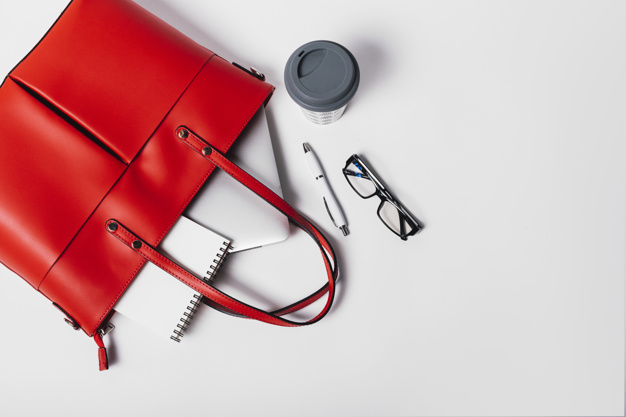 The way you dress up and display your style, communicate a lot about you. In addition, when it comes to choosing the colour, you can give the other person a hint about who you are. Whether it is choosing a dress or a handbag, the colour you choose matters. So here is a guide for choosing the handbag that will best reflect about you.
The passionate colour red
Red colour means passion and known to be the colour of desire and strong personality. It communicates that a woman donning red is confident, possess leadership quality, is ambitious, determined and quite sensuous as well. A red bag is perfect for adding some love and charm while you go out for a date.
The playful colour yellow
Yellow is the colour of shine, brightness and sunshine. A woman carrying a yellow handbag communicates that she is bubbly, charming, playful and very content and confident about what they are doing. They seem to be more enthusiastic about learning new things, exploring new ideas, so if you are creative and feeling cheerful and enthusiastic about things you have to handle every day.
A wealthy colour green
Green is a natural colour, which is linked to environment and wealth; it communicates that you are friendly and a homely person with love for animals and nature. A colour green is reflected prosperity as well.
A calm colour blue
Blue is the colour of calmness and trust, it reflects that you are expressive, communicative and puts your torch on loyalty. The blue also reflects integrity and authoritative personality, which means that you are more focussed on your responsibility which is best for businesswomen, especially while you are attending meetings or conferences.
A mysterious purple colour
Colour purple reflects royalty and graciousness; they are also associated with the spiritual persona and known to be a reflection of mystery. When you choose colour purple, you are basically communicating a passion, luxury and a feministic side that also reflect the romance and sentimental emotions present in you. With dark purple to light to lavender and lilac shades, wearing a classy women satchel bag can never go out of style.
Simple and elegant colour brown
To come out as an honest, simple, loyal and a gem of a person, a brown colour handbag can easily reflect that for you. This colour is associated with earth, thus it showcases that a woman carrying brown colour is responsible, simple and has an incline towards different roles that she plays.
Sophisticated black colour
With a black handbag and hand you can never go wrong or out of style. It's a reflection of power, luxury, confidence and elegance. You can pair it with any colour dress and a touch of boldness. This colour is quite memorable and attractive when it comes to make a distinct style statement
A delicate colour white
White colour is a symbol of purity; it reflects simplicity, creativity, perfection and openness. If you carry a white handbag around it looks classy, inspiring and can give you a refreshing look. Wear this proudly while matching with all-white or classiest and popular black and white combinations.
The creative and experimental multicolour
If you are feeling a little experimental and wants to show off your fun side, just choose a multicolour handbag for yourself. It helps in communicating that you are quite creative, open-minded and like making brave choices. A handbag in a multicolour can look quite versatile and donning it, can make you look at it too.
End note:
With so many different styles of handbags and with so many colours to explore, buying a handbag doesn't need to be tough; you can buy branded handbags online or visit a store. The biggest benefit of online shopping is that you get to explore so many options just by sitting under the comfort of your house.
You can choose different colours, styles and brands, and with a good return policy, you don't have to worry about keeping them if you didn't like it. You can easily return or exchange them. While choosing a handbag keep in mind you have chosen the right colour for the right occasion in the right style.