The Complete Guide To Enterprise SEO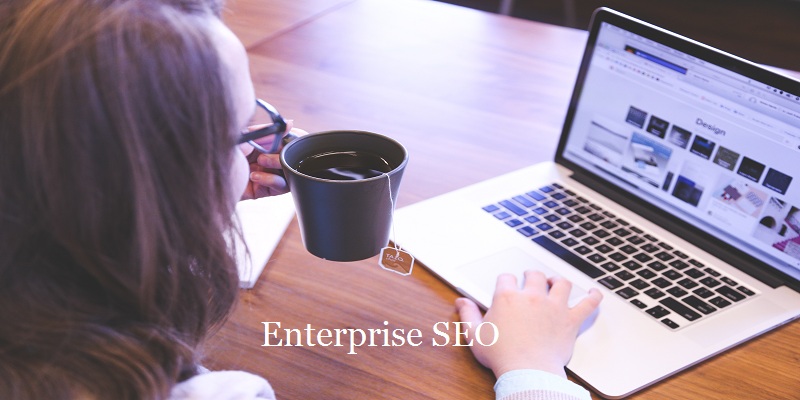 SEO is a strategy to appear in top results of search engines when a user makes a query with a keyword you are targeting. Your website must appear in search results. If your website does not appear on the top results of search engines, you must not be maximising the SEO techniques. Most entrepreneurs think that they are implementing all SEO techniques, but the opposite is the reality. Here comes the role of enterprise SEO.
Enterprise SEO is a large-scale strategy to improve the rank of your website. This strategy focuses on overall performance to enhance the visibility of your brand when a user searches for product or service. In simple words, you can say that enterprise SEO is nothing but a strategic approach to implementing SEO techniques to improve the ranking of your website.
What benefits will you derive from enterprise SEO?
You have understood that what enterprise SEO is. Now you need to know the benefits it offers. The most common benefits include:
The Customer base will grow
Enterprise SEO helps you target the right audience. If you advertise your products or services on channels where your target audience is not present, you will not have qualified leads. Growth of business depends on the qualified prospects. To drive traffic to your users, you will have to identify the needs of your target audience. You will need to create a marketing strategy to outline content to promote your product or service. You will need to figure out how you can attract your audience with content. If your content is informative, engaging and helpful, visitors will be able to make a purchasing decision.
The optimisation will help you generate qualified leads, but make sure that the content you create is engaging. If people use your product and they get satisfied with it, they will naturally try to repurchase it in the future. You have to attract new customers, but at the same time, you need to prevent your existing customers from letting go.
It generates organic traffic
Getting traffic to your website and getting relevant traffic to your site are two different scenarios. Your website likely has a significant amount of traffic, but it may not be appropriate. If visitors are not your target audience, there will be no qualified leads, that means zero revenues. Enterprise SEO helps you strategically decide the ways to reach out to your target audience. It can provide you with tools you can use to craft content in an engaging way to attract your audience.
It will also help you frame a social media content marketing to engage your target audience. Regular feeds can help you attract your audience. Informative posts, videos can help increase engagement in the audience. They will be keen to hear from you every day, and if they find useful content, they would prefer buying your product too. Therefore, this is how you can get organic traffic and increase qualified leads.
How to implement enterprise SEO best practices
Here are the tips for implementing enterprise SEO practices:
The first and foremost thing you need to do is to identify your target audience and create content based on their needs. If you want to grow your customer base, you will have to build an online reputation for your brand. A reputed brand has the potential to understand the needs of the target audience and serve them with the right solution. Understanding their needs will not be enough.
List Of Free High Quality Backlinks For Off-Page SEO Activities
Read More
Click Here
Visit Website
Get More
Visit Us
More Info
Read More
Click Here
Visit Website
Get More
Visit Us
More Info
Read More
Click Here
Over 60% of entrepreneurs think that they provide useful content as they follow the approach that their competitors are following, but this is not enough. You should know how your competitors are performing, but you need to figure out some new ways to blow away your audience. This is because your business goals may be different from your competitors' goals.
Understand the role of keywords
As keywords play a paramount role to bring your audience to your website, you need to integrate them smartly. This job seems easy, but it is the most challenging part, and this is where most of the businesses fail. It is intrinsic to choose keywords relevant to your brand. A good rule of thumb says that you should develop content around keyword people are using to make a query. The best way to get the idea for content is by referring "People also ask".
Try to target long-tail keywords because they generally have low competition, which means your website will rank on those keywords easily.
Focus on off-page content
On-page and off-page content go hand in hand. If on-page content is a foundation, off-page content is a roof. It means you need both to improve the ranking of your website. Entrepreneurs generally focus on on-page content, but Google prefers those sites that have a presence on third-party sites.
Guest posts, external blogs and articles are the best examples of off-page content. Having a presence on a third-party site proves that your content serves quality and people love to read it. Try to maintain the balance between both on-page and off-page content.
If you want your audience to spend time on your website, you will have to provide them with good user experience. Your content must be readable, easy to understand, and there must be some images not to let the reader bored. You should also upload a video for a better understanding of your product or service.
Enterprise SEO can help your website to get a top rank on search results. Try to hire an expert who has an in-depth knowledge of SEO. In case of a shortage of funds, you can take out 12-month loans for bad credit with no guarantor from direct lender.
Description: Enterprise SEO is a large-scale strategy to improve the ranking of your website.