The formula to create the perfect website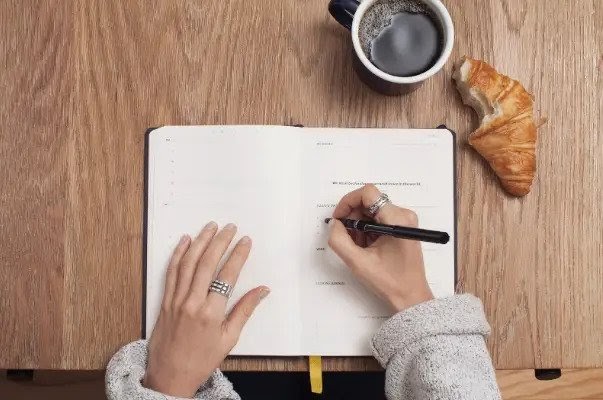 Whether a business has a presence online and is not just a trend, it is vital, as the market is increasingly competitive, and have a web site allows potential markets to cover.
Also, customer habits have changed. The way in which consumers relate to businesses and their brands has changed in recent years as a consequence of the growth and penetration of the internet.
This represents a great opportunity for businesses that make the decision to have an online visibility, however, before launching to create the website, relevant points must be taken into account so that the site has a real impact on the business strategy.
You have to be very clear that having a website represents a constant content generation task, a dynamic website is more attractive to users and at the same time it will give them a reason to return creating loyalty.
That is why, before creating the business website, these 12 steps must be considered to have a correct online presence.
The formula to create the perfect website
1. Define Objectives
Defining what you intend to achieve with the business website is the most important part, as this will shape the way the site should be built.
There are at least 5 types of business sites depending on the main objective.
Transactional web pages
The main objective of these pages is to make sales or transactions online; A second very common goal is to post information about your products.
Service-oriented web pages.
It is aimed at providing information about and services since the services cannot be purchased directly on the site. The main objective of this type of page is to stimulate customers to complete the purchase process "offline". They also work to generate relationships with customers.
Web pages aimed at building a brand.
Generally used by professionals focused on generating online reputation and positioning themselves as opinion leaders on some subject of expertise. They can also be used by organizations that aim to make a positive impact on the way they are perceived by their audiences.
Content web pages.
Focused on offering quality daily content, commonly blogs with a specific theme, these sites generate revenue from advertising sales.
Community websites or forums.
They are focused on stimulating communication, interaction and content generation among members, as well as the exchange of information among their users.
2. Understanding the conversion funnel
The conversion funnel is a term that is used in digital marketing that tries to define the different steps that a user has to take to fulfill a certain objective within the web, be it registration, purchase or the generation of a lead ( that is, when a visitor provides us with their data through some of our forms).
The strategies through which a potential client can reach a web page can vary. All these strategies must be reflected through a plan that allows us to be clear about which medium or source gives us better results.
Some of the most used methods are the following:
Organic search
Payment search.
Advertising on Social Networks.
Reference link in Social Networks.
Reference link from other sites.
Direct Visit
3. Domain & Hosting
If the site will be built by an agency outside the business, it is very important that the business manager pays for the hosting and domain and only provided the external access, trust me, many headaches will be avoided.
When choosing the domain, it must be taken into account that the name must be easy to pronounce and remember, it must help to understand what the website is about.
There are many options to choose domain and hosting provider, always make comparisons and make sure that they have customer service in their language and that they provide solutions to their needs immediately.
4. Platforms
The choice of the platform on which the website will be built can be based on the business need, if someone from the internal team will maintain it or if they will have someone externally in charge of it.
WordPress is undoubtedly the most relevant and widely used platform among companies due to its ease of use and configuration.
Drupal is one of the most robust systems that exist and that allow a total customization, however, it requires a greater knowledge of programming
Prestashop and Magento are one of the best options if you want to create an online store.
Google constantly conducts studies and surveys, about the interests and the type of searches that users make, by increasing searches through mobile devices, decided to modify its algorithm to offer a better user experience.
Web pages optimized for mobile devices have a better rating and preference by appearing at the top of the Google results.
6. Key Words
Keywords are important because they are the phrases with which people make searches in search engines.
The public that accesses a site through these queries is actively looking for information related to the content to which it is directed so that their interest in it will be greater.
When choosing keywords, all those that make references to our services or products should be used, and think about how potential customers could search for us.
7. Site structure and content
Having the objective of the page, the keywords, and how traffic will be generated to the site, we proceed to make a model (it can be a notebook or in a more professional tool like Xmind) of the site have clarity of the structure that it must have. This also allows visitors to easily find what they are looking for. The content should be focused on helping the client understand what the business does and how it can be the solution to their need.
8. Use of images
A question that is very common is the use of images that will be used within the website.
There are different options to solve this:
Free and Paid Image Bank:
Shutterstock: it is undoubtedly one of the best options when it comes to quality images, they have a commercial license and each update the catalog.
Freepik – Provides users with high-quality free graphic content: Exclusive illustrations and graphic resources carefully selected by its design team to provide users with excellent content that they can use for both personal and commercial projects.
Images with Creative Commons license: there are several pages that offer this type of images and they have the quality that anyone can use them, some have a commercial license and some do not, it is always specified when downloading the image.
Own images: This is the option with the highest cost, but that allows a total personalization of the photographs, in addition to providing a professional image to the website.
9. The importance of having a blog
It allows for enhancing the objectives of the online communication strategy. A blog allows you to position yourself as an expert at both a personal and company level, providing great added value to the site's audience or community of followers and customers.
It allows free subscription and thus be able to generate more leads or customer prospects, receive comments that in turn can enrich the value of the content. It helps increase search engine visibility, will help optimize our reputation, and is a point of contact for customers.
10. Web Analytics
It cannot be improved, which cannot be measured.
Through web analytics, you can analyze the results of marketing actions in much more detail and make the best decisions about the website.
In the same way, it allows:
Optimize website content to sell more or attract more customers.
Know where the visits come from, which content is more relevant, which medium generates more traffic
Identify and connect with our correct audience.
Make better business decisions
11. Legal aspects that must be present on your website
In Mexico there are legal obligations that must be met when creating a website:
Privacy Notice in case of collecting personal data, let it be clear how the business will use those images.
If the site stores and retrieves information about browsing and search habits, it must be notified through the cookie policies.
Depending on the type of content and business, there may be other types of regulations, especially on those sites that are transactional such as online stores.
The recommendation is to approach a lawyer who is an expert in these matters and can give you better advice.
12. Social Networks
Currently, Social Networks are the means of greater business exposure, including access to the different networks where the business has a presence, will help the visitor to generate a closer relationship with the company and serve as a connection point for customer service.
Also, you can check out the best business logo design services in the US.