Things to Carry in Your Bag, Every Time You Travel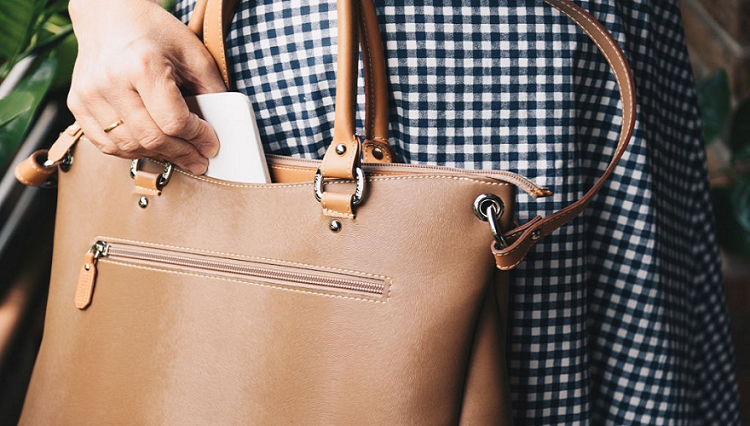 One of the most dreaded things to do is packing for the next time you plan to go somewhere, you can be a frequent or an occasional traveller, bookmark these hacks for your next trip to ensure that you are carrying the right things in your handbag. Here we are listing ultimate travel essentials that should be in your handbag in case you are travelling on a road trip, aeroplane or having a train journey.
 For travelling buy a bag, large so that it can carry things for you. You can check various options for women handbags online. For example, a crossbody bag will be more appropriate for travelling rather than a clutch. It will be big enough to carry things and since it comes with long straps you can easily carry around along with other luggage since it keeps you hand free.
Essential documents
You are travelling to keep your documents handy. Like your passport, Identification proof and travelling and booking details. This will help in keeping things neat and organized. In this way, you won't be able to lose them.
A warm cover-up
You are travelling on a train or an aeroplane always ensures to carry a warm stole along with you in your handbag, this will keep you covered up especially at times when it can become chilly. So, instead of using some used up cloth, carry your own.
A good book to read
Travelling, especially long hours carry a good book, to while away the time while going through the journey. You can read anywhere from a road trip to air travelling, the book can help beat boredom. You can even read on your digital instruments such as phones or tablets.
A charger or power bank
Carry an extra set of charger and power bank in your handbag. You never know when you get stuck in an emergency with a discharged battery, a charged power bank will help you get through it. Though always ensure before travelling your phone and power bank is properly charged.
An Essential pouch
Keep a pouch, of your entire essential which will be required by you during travelling. You can keep makeup like lipstick, hand sanitizer, scissors, thread and needle, mouth fresheners, sanitary pads, dental products, etc. These products are required while travelling and it gets easy if you keep a little pouch where you can easily take it out and use it.
Notebook and pen
It's always wise to keep a notebook and a pen handy; you might require jotting down the number or any piece of information that requires giving attention during your travel.
Wet wipes
Wipes can be a great help when it comes to cleaning. These are must-have for every woman. You might require taking off makeup or cleaning your face and hands. There are many times when water is not easily available this is where wet wipes can be very useful.
Destination essentials
Keep details of your destination with you, as the phone of the place you are staying, you transport details, in case you lose your bag or other things where to contact you. Carry a few of the currency in your handbag, the amount which will be immediately required as soon as you reach.
Medicines
Little medicine along with you in case you feel any uneasiness or start feeling down. Usually, this happens that while travelling many people feel travelling sickness, like nausea, headache or stomach infection. Keeping the strip of medicines in your handbag can help you pop a pill anytime.
Snacks
Keep a healthy snack in your bag in case you get hungry. Like a packet of biscuits or chips, this will ensure that you won't have to run a search for food in between the travel. Sometimes it has been seen that people do not prefer eating train or aeroplane food this where keeping a snack can help you.
Keep these essentials handy with you in your handbag before stepping out.