Top 20 Hand Sanitizers To Protect You From COVID-19 In 2021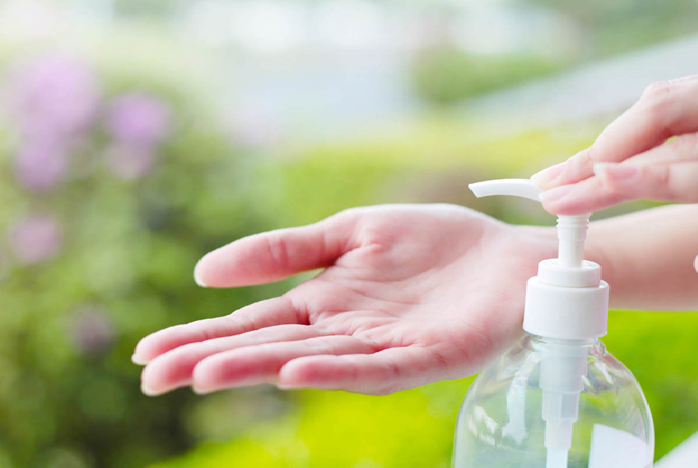 Hand Sanitizers
Though hand-sanitizers have been available in the Global market for quite a few years, the essentiality of this particular product has become prominent now. Every person now carries a bottle of sanitizer with her/him whenever they step out of their houses.
If you are wondering that following the social distancing norms and wearing your masks is everything you are doing right to curb the spread of Covid-19, then let me tell you somewhere you are going wrong about it. Along with these practices, the World Health Organization and various other research institutes suggest that constantly sanitizing your hand when you are outside helps manifolds in the spread of SARS-CoV-2. Hand sanitizers therefore are the need of the hour and every person irrespective of where she/he is stepping out should indefinitely carry one.
Now let me take you through how exactly the process takes place. We all know when and if we go out, there are a lot of untouched places which must have been touched by someone who is already infected. Therefore, firstly restrain from touching any such surface or place so that the transmission does not take place but most often we end up doing it due to the innate habit that human beings have of randomly keeping their hands on outside surfaces.
In such a situation, your sanitizers will come to the rescue. It is suggested by experts that to curb the spread of the Covid-19 virus, alcohol-based hand sanitizers should be used at all times. The constituents of alcohol help in destroying any virus that must have landed on the surfaces of your body.
The 'new normal' has taken such a shape in India and the World that people while traveling or going for a doctor's appointment or grocery shopping carry a spray hand sanitizer. It is seen that people before sitting in any public chairs or touching any holders spray sanitizers on that particular surface to disinfect both their hands and that particular surface.
Last year around this time, when the country was swept off its feet due to the incoming Pandemic, people faced a dearth of sanitizers, masks as well as PPE kits. This data shows how people have drastically changed their habits for maintaining their hygiene in such times of crisis and it is commendable. After all, good hygiene ensures a healthy life.
Since medical shops were running out of stocks of sanitizers people shifted their focus in buying hand sanitizers online. This not only assures them of availing the product but is also pocket-friendly.
Now let's take a glance at the 20 best Hand Sanitizers for Covid-19 in the year 2021:
Hand Rub Sanitizing Gel Lemon
Hand Cleansing Liquid Sanitizer
Pee Safe Toilet Seat Sanitizer Spray
Super Smelly Hand Sanitizer Spray 80% Alcohol
Sage Apothecary Sanitizer – Lemon
Sage Apothecary Lemon Multipurpose Sanitizer
Raho Safe Multipurpose Surface Protectant
Dove Hand Sanitizer
Solimo Hand Sanitizer
Purell Advanced Hand Sanitizer
Touchland Power Mist Hydrating Hand Sanitizer Spray Neutral
Germ-X Hand Sanitizer
Suave Hand Sanitizer Spray
Healing Solutions Hand Sanitizer Gel
Pharma C Alcohol Wipes
Dettol Hand Sanitizer
Lifebuoy Hand Sanitizer
Biossance Squalane Hand Sanitizer
Neo-Medical 62% Alcohol Hand Clean Sanitizing Gel
Godrej Protekt Hand Sanitizer
Bewakoof comes up with a range of alcoholic sanitizers which helps not only to the hands but also in case you are traveling and you need to use the restroom then with spray sanitizers you can measure your protection level beforehand.
The Tribe Members will get an additional off on all the products, so hurry. Lay on your hands on them before it runs out of stock due to the high demand.