Ultimate Guide to Create Infographics with DesignCap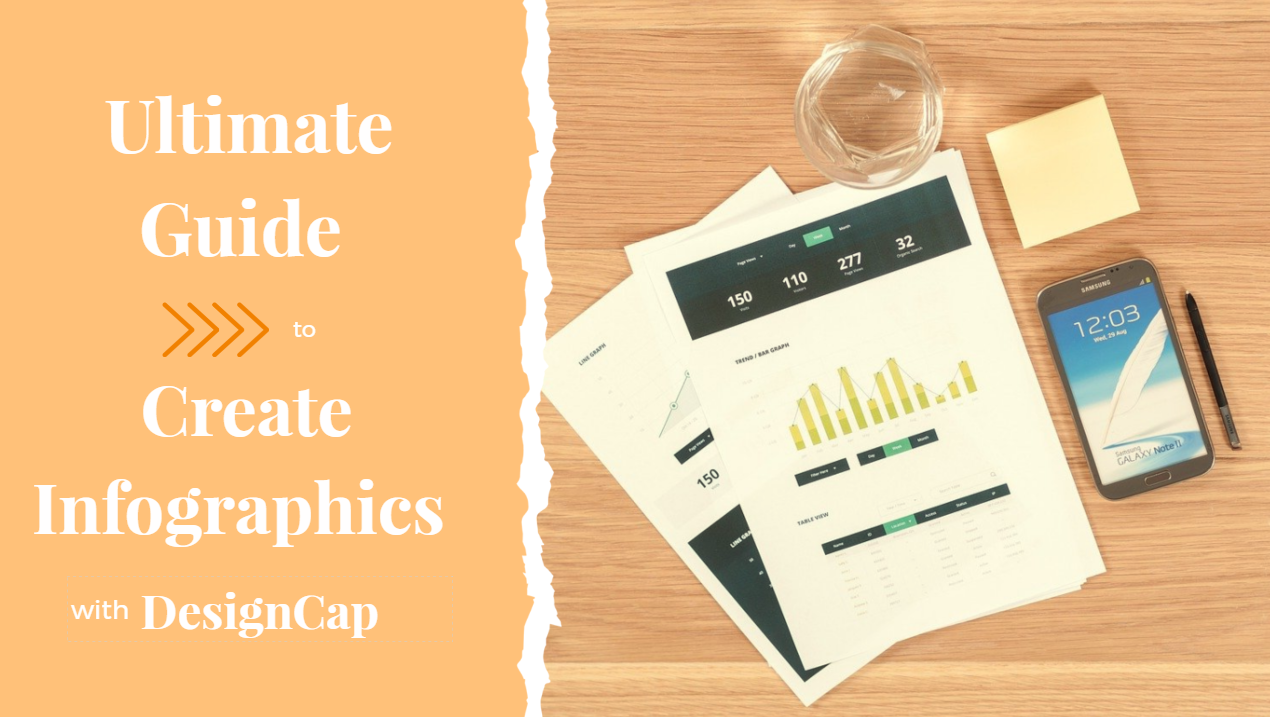 Being able to disclose information simply can always be a challenge. But this is where infographics come as a blessing. Infographics are a smart and easy way to share information on a specific topic.
As such, they are a series of images and graphics together with very little written information, can reveal a lot of information about something in particular.
It has become such an effective way to talk about a specific topic that more and more companies are making use of infographics and professionals of all kinds.
All it takes is a little creativity and a program where you can perform the entire procedure of putting together an infographic. And, DesignCap Infographic Maker can be the perfect option for you.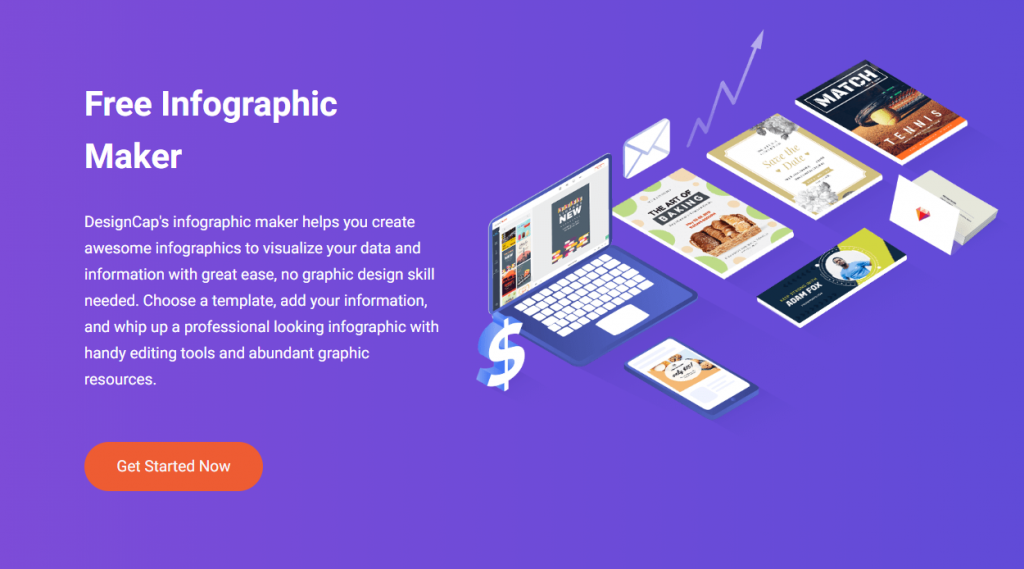 Prepare relevant data
First, take the time to get what you need. You can start by having the data you need to capture in the infographic. Statistics are always a good idea. At the local level, there are still lots of entities responsible for keeping statistics on all kinds of topics, and it is something that comes in handy to be able to capture it in the infographic.
Find all the relevant data you need from news reports and official statistics. The topic may vary, but the use of statistics or supported facts is always a perfect basis.
Once you have the information you need, it's time to start thinking about how you can put together an infographic. You can take inspiration from other infographics found on the web by other authors.
You can also start saving images that you want to use within the infographic so that you can give it a visual tone much more in line with what you need. And, once you have everything ready, it's time to go to DesignCap.
Create infographics in DesignCap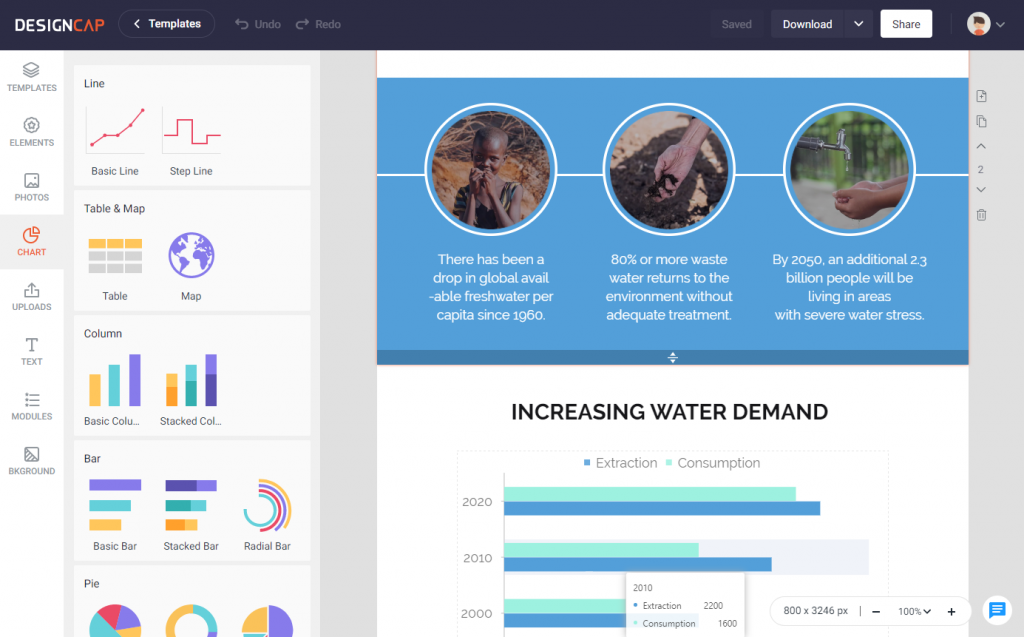 To start working at DesignCap, you'd better create an account. You have to remember that being able to create an account within DesignCap is entirely free.
Once you have logged in and then start using the DesignCap tools. But, you probably want to start with a ready-made infographic template. DesignCap provides users with a vast selection of templates in different themes.
When you have a template you like for your infographic, open it, and start making use of all the little details that you can add through DesignCap. All you need is to use the options you have on the left side of the screen.
Here you can find all kinds of images that you can add to your infographic. It is also possible to upload your own. Although, remember that DesignCap offers millions of free stock images that you can choose from, so you don't have to worry too much.
Final step
The use of graphics is also vital to your online business or brand. So make use of all the graphics you have in the options. Once everything about your infographic is ready, you can conveniently save it to your computer so you can publish it or take it to your next work meeting.