What are the top ten Traditional British Christmas Food?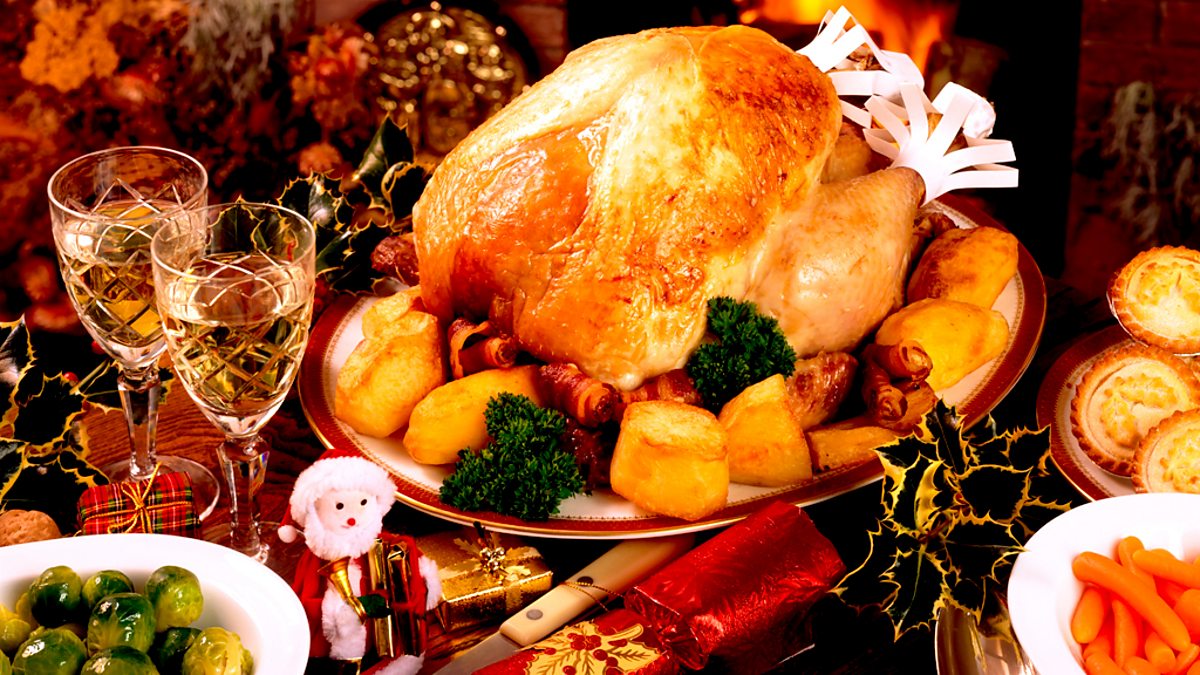 We are sure you must have heard about the traditional Christmas food all around the world. Most of you might have tried some of them to have something new. But do you know what the top ten traditional British food for Christmas are? Christmas is all about celebrating the spirit of festivities with your family.
The spirit of the festival can be lifted if you enjoy the traditional food of Great Britain while respecting the culture.
Somehow some of the conventional food items may differ in some parts of Scotland, Wales, England, or Northern Ireland. But we have brought you what is general in the list in the whole of Britain.
Turkey
It is the main attraction of Christmas dinner. The main course, if you will. It is the leading choice in Britain. Many people in many parts of the world prefer ham or roast beef. Some people buy the fresh turkey and prepare it with all their love and affection. On the other hand, some people prefer purchasing the frozen one, thaw it then roast it in the oven. To end the preparation, some garnishes and sauces are added.
Roasted Potato
Well, this one isn't tricky. People prefer a different kind of potatoes, and there is no perfect way to make them. Some prefer them to be mashed, while some to be cut into small pieces, and some prefer to put it in the oven with olive oil or goose fat. You can also add peas or herbs like parsley or thyme with salt and pepper.
Different kinds of stuffing
There are different kinds of stuffing preferable in a different part of the world. In Britain, the traditional choice is herbs along with rosemary and thyme. Onion and Sage is also one kind of Christmas stuffing. The stuffing can be served along with turkey or even inside it.
Pigs in Blanket
This is one of the Christmas traditions in Britain. These consist of small sausages wrapped up in bacon and surrounded by delicious turkey.
Yorkshire Pudding
Yorkshire pudding is another type of pudding that originally originated from England. It is made from a batter made of eggs, milk, and flour. It is put beside the roasted turkey and is also served as dessert. This pudding is also served with roasted beef on any normal occasion.
Gravy
It is one of the essential elements for Christmas dinner. It is a type of sauce that is made from Turkey, dripping when it is cooked. The drippings from the turkey are mixed with wheat flour to make it thick, and then salt and pepper are added. It is poured over turkey and stuffing.
Cranberry Sauce
As it states, this sauce is made from cranberries. It is quite famous in North America but is also a big deal in Britain. It is poured over turkey and stuffing along with gravy.
Brussels Sprouts
We know that everyone doesn't like this vegetable, but it is an integral part of Christmas dinner. They can have little bitter taste, but still, they will always be found at the dinner table. Like it or not, but you can never ignore it.
The famous Christmas Pudding
This Christmas pudding is made from dried fruits and served with brandy butter. It is also noticed that as a tradition, the cake is soaked in brandy to set before serving. Do you know that a Christmas pudding made up of figs is called figgy pudding? New puddings may come and go, but this is the traditional pudding representing the culture of Christmas.
Mince Pie
These are tiny pies that are filled with cranberries, raisins, sultanas, chopped nuts, and some spices such as cinnamon, sugar, and nutmeg. After baking them, icing is done with sugar and is served with tea or a glass of wine.
We know that this year is not a regular one due to the COVID-19 pandemic and job crisis. This means that you might need some funds to take care of your family or maybe bills. You can ask for some money either from your family or friends or can choose the other path. You can easily apply for Christmas loans from direct lenders in the UK. You can get guaranteed loans within 24 hours and a bad credit score. So, next time you feel trapped in any such problem, ask for help from professional lenders.
Times are changing, and so is the tradition of festivals. You might celebrate Christmas differently than how it has been celebrated for the past many decades. But some things will always remain the same. The traditional British Christmas food remains the same. If you are someone who will be preparing the traditional dinner for the first time, then we hope our article has helped you in every possible aspect.