Why You Should Buy A Pedestal Dining Set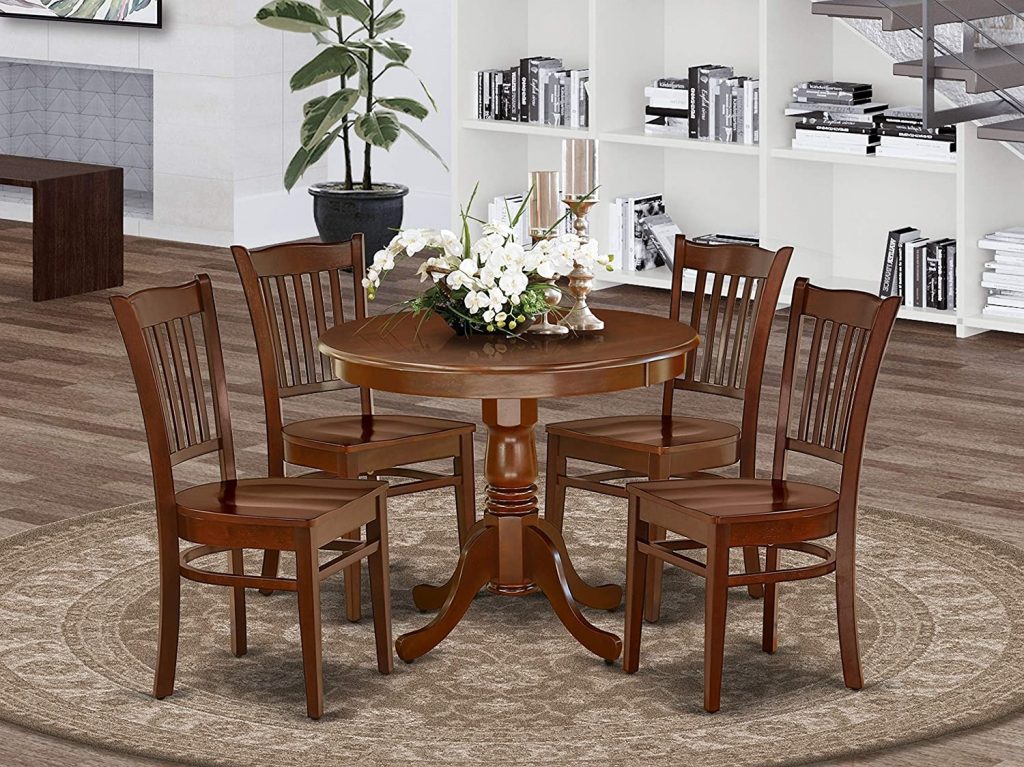 Moving into a new place? Or are you thinking about redecorating the dining area? If so, you probably are aware of all the different kinds of dining tables and wondering which is right for your household. In this article, we'll discuss the benefits of purchasing a single pedestal dining table set over a traditional one and why it may be just the perfect fit for your home.
First, what is a single pedestal dining table? It is a square or round table about 36 to 60 inches in diameter. It has a support base that is centered instead of four legs sitting near the edges or corners of the table.
Corners free of legs allow you to fit more chairs around the table should you have unexpected guests, so feel free to order extra seating. A bench at the table provides additional seating and easily tucks under the table when it's not in use. You can maximize the space by giving your household members and visitors plenty of legroom as they sit at the table comfortably.
Pedestal tables also function well in smaller spaces. If you have a studio apartment, you can make the most of your space with a single pedestal dining table. Or, if there's a small room in the home you want to turn into a space for arts and crafts, this table is the perfect addition. Everyone can easily pull in close without worrying about their knees or shins having an unpleasant encounter with a table leg.
Visit 1StopBedrooms and find cheap single leg dining tables to meet every household's style. The pedestals on formal tables are decorated with great attention paid to the detailed carvings. The ornate piece makes a bold, artistic statement that will be an ice breaker among guests.
There are also modern styles that add a sense of simplicity with their clean and crisp lines. The neutral color palettes allow you to experiment with richly colored accents. Contemporary designs in bar heights add a bit of nostalgia to the space.
You can even find extendable tables for hosting parties or holiday events at your home. No one will feel left out, and you'll have plenty of surface space for serving dishes as everyone sits down to eat.
Choose the material that would work best for your household. Glass tables are easy to clean but difficult to keep clean as fingerprints and dust show easily on the surface. Marble tabletops are durable, and the stone adds a touch of luxury with its uniquely patterned design. Wooden tables are, of course, the most popular due to their longevity and the variety of styles available.
Making a final decision can be a challenge, and you may have questions or concerns about the table. If so, just reach out to a design specialist and receive a free consultation. These non-commissioned professionals will answer all of your questions and get you fitted with the perfect dining room table today.