5 Corded Phones Issues And How To Solve Them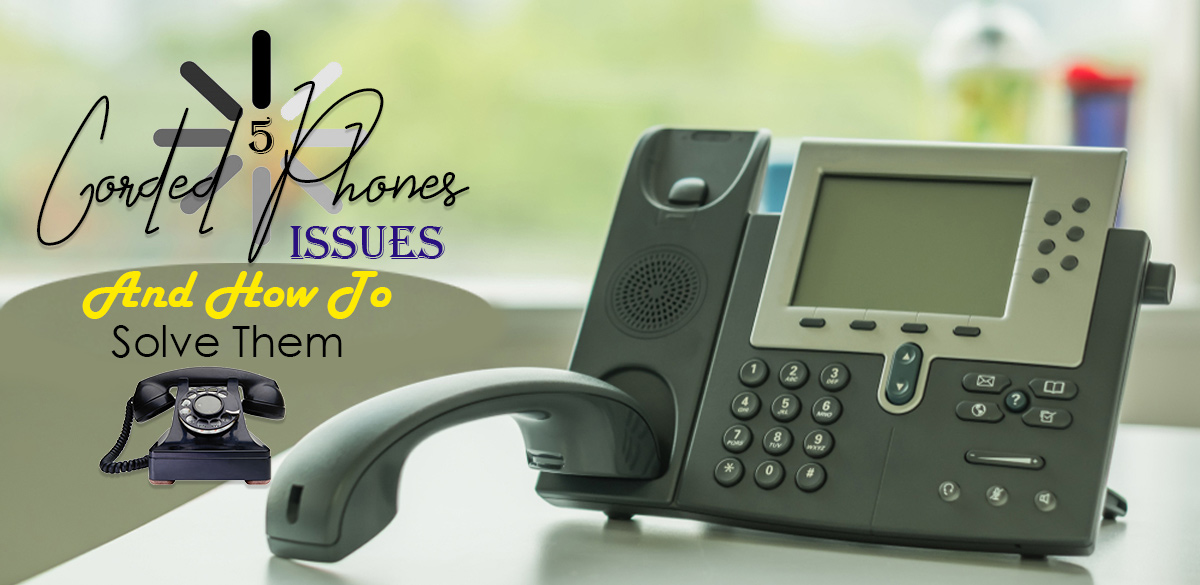 People face various problems while communicating through wired phones. These problems can cause interruption while interacting with people. That is why users need to resolve these issues to ensure perfect acoustic results. Sometimes, the problems are related to the ringing tone and volume settings of the phone. Users cannot listen to the ringer, and thus, there are chances of missing important calls in this way. Hence, these problems need to be timely solved to avoid all kinds of inconveniences.
Let's discuss five issues related to wired phones and their solutions:
1)

Phone Ringing Problems or No Dial Tone

:
Users can also face difficulty while using wired phones if there is no dial tone. First of all, unplug the phone that does not work. Also, unplug the cord from the wall physically. Find another phone which is in working condition to diagnose the problem. To solve this issue, plug another telephone set into your jack and place your call again.
In case if the call goes through, your telephone set may not be working appropriately. Also, the phone wire will fit into the Ethernet jack. In case of having more than one voice jacks, look around for another jack if one jack is not working. If the phone works perfectly on the other jack, then the original phone jack is faulty. Consider repairing the phone jack and check the wiring.
2)

Phone Line Noise Issue

:
Phone line noise issue has an impact on the quality of sound. These issues can be resolved by unplugging everything that is plugged into your phone's socket. Then, plug the wired telephone into the master socket. The master socket is the first socket where the phone line comes into your home. To find out the real culprit, plug in one device and then check the sound quality.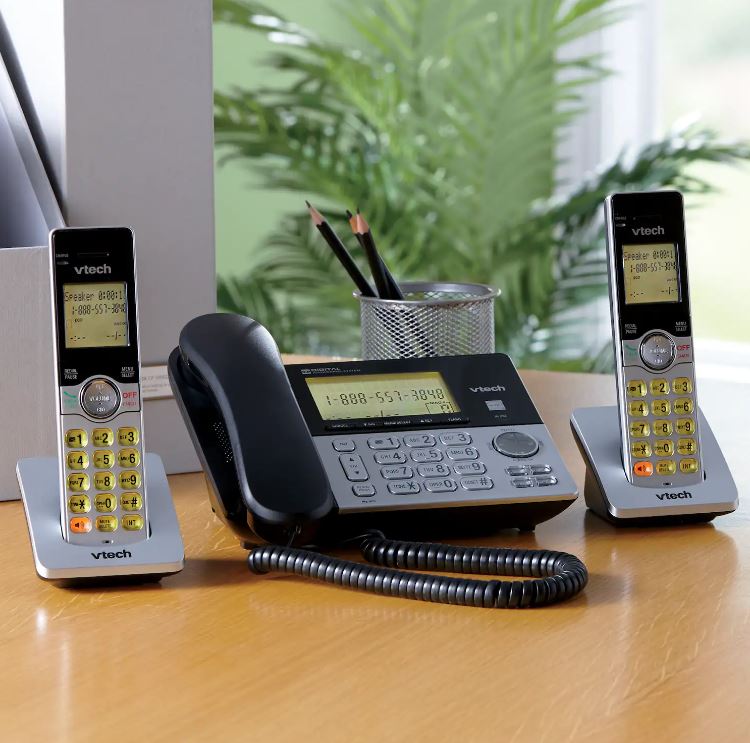 Repeat this with every device and check the sound quality each time. Repeat the process until you find the one that is causing the problem. VTech corded phones assist users in interacting remarkably with the help of outstanding features and exceptional technological aspects. They ensure incredible clarity for achieving the communication targets of users. Their perfect build quality is considered the main reason for buyer's attraction.
3)

Caller Display Problem

:
The caller display problems are not acceptable by the users at all. The Caller ID feature displays who is calling. A wired phone that has a screen showing the numbers that you are calling or that are calling you. It will not work if a phone number is unavailable. If this feature is not working on your phone, then dial *#234# from the phone that you want to the user for caller display. Listen to the message carefully, and if it says unavailable, then you do not have a caller display at that moment.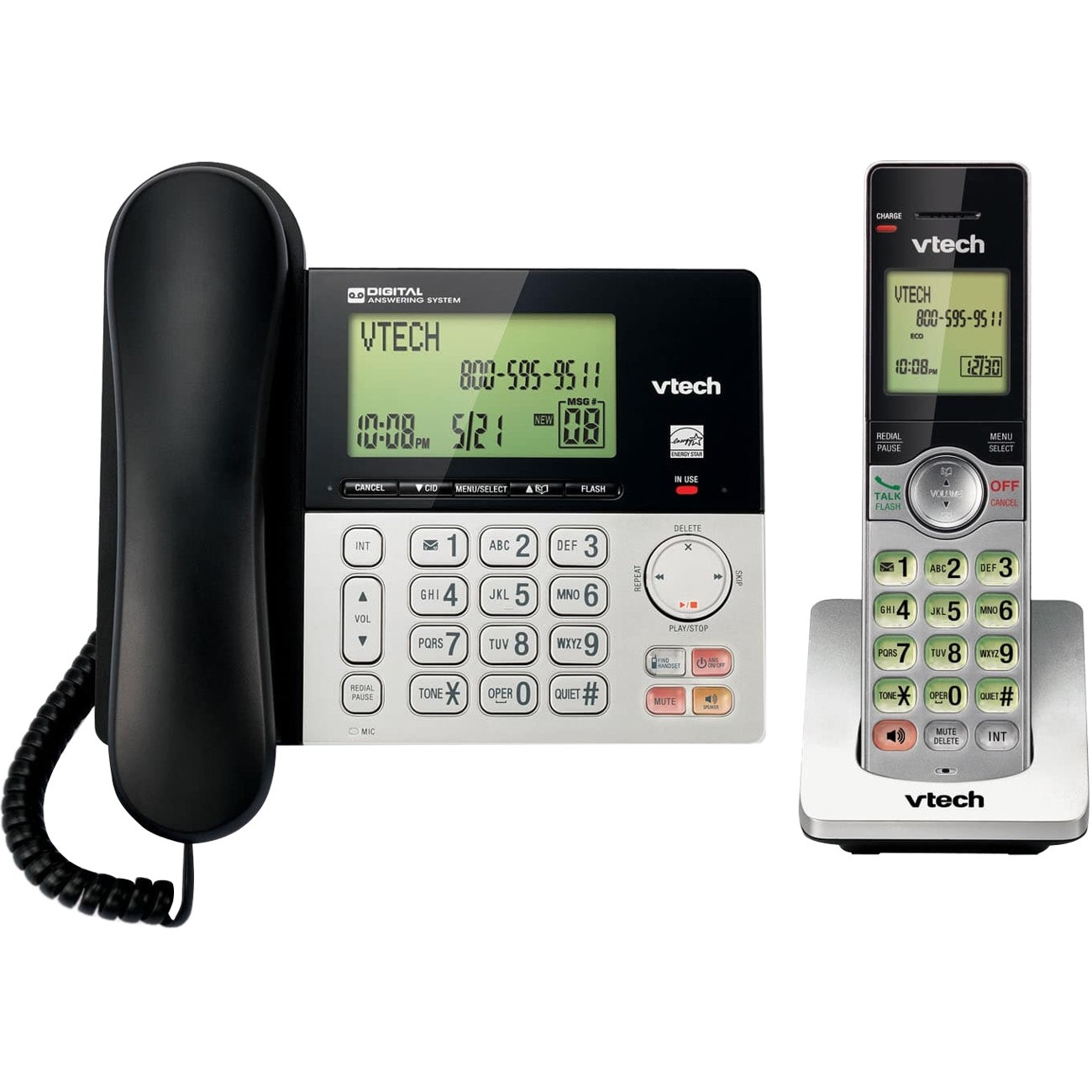 In case of saying that the service is disabled, you can enable it by hanging up and dialing *234#. Sometimes, it says that identities will be displayed, but your caller display is not working. Then, use a different phone or plug a wired phone that is compatible with the caller display into the first socket. Call your number from another phone, and if the caller displays feature starts working, then the problem is related to the line itself.
4)

Cannot Make or Receive Calls

:
Sometimes, users cannot make or receive calls on their wired phones which is quite a disturbing aspect for them. This problem usually occurs if users are not dialing correctly. It can be solved by checking dialing instructions before placing a call to avoid all kinds of difficulties. However, if you are facing any issues while receiving a phone call, make sure that the ringer button is on.
Additionally, turn up the ringer volume to overcome this issue. Unplug everything that is plugged into your phone sockets and plug a wired phone into the first socket where the phone line comes into your home. Then, try to make a call to diagnose the problem. If you can make a call, then there is no problem with the line itself.
5)

Problem With Other Call Features

:
First of all, check that the feature you are having trouble with is part of your package. Go to your phone control panel for this purpose and click call features. You can add features there, but it will take 3 to 4 days for activation.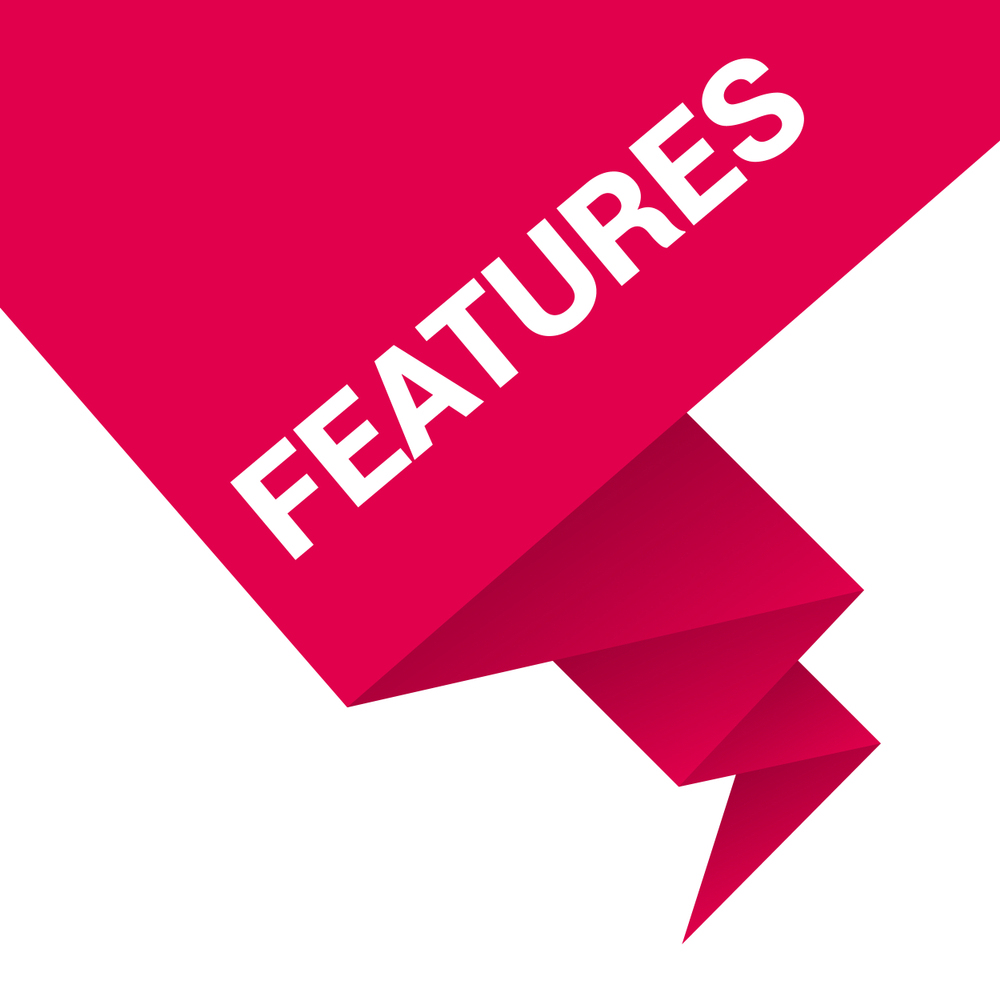 You can also check the call features guide to overcoming this issue. AT&T corded phones are highly recommended by users due to their versatile features and attractive designs. They ensure superior sound quality, increased clarity, and effective noise cancellation for perfect communication solutions.
Final Words

:

All the above-mentioned issues faced by users while using corded phones can be easily solved with proper consideration. These phones are widely used in offices for achieving communication goals remarkably. In some cases, users cannot make calls properly, which affects the performance of employees working in an official environment.

Moreover, caller display problems are also not acceptable by the users at all. All of these problems can be overcome by making proper adjustments in the settings of the phone. You can buy your desired gadget with remarkable features by visiting FindHeadsets.