Do you need a visa to enter Canada? Finish your document checklist with these tips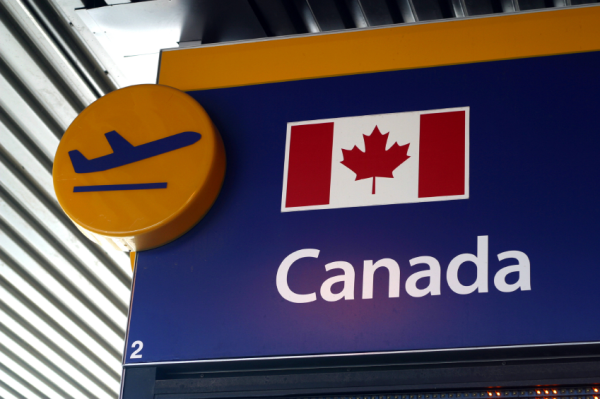 If you are a native of a country whose citizens require a visit visa for Canada, then you must apply for one. The Canadian visa you need depends on the reason for your stay and the length of your stay. For example, if you wanted to visit Canada as a visitor, you'd require a temporary visitor visa. If you wanted to study, you'd need a student visa.
Minimum documents required for a visa to Canada-
The right application form for a Canada visa.

Paid Full Fees for a Canada Visa

Required clean criminal background.

A medical exam can be used to demonstrate that you are in good health.

Photos that meet the photo requirements for a Canadian visa.

Required financial proof.

You must provide proof that you will return to your native country after your Canadian visa expires.

Documents proving one's identity and civil status.

A cover letter mentioning why you are visiting Canada.

Invitation to visit Canada in the form of a letter of support.
What Documents Do I Need for a Tourist Visa to Canada?
Required a valid passport and other relevant travel documents. When applying for a Canada visa, you must submit two photocopies of your passport's information page.
The photocopies should have the following information:
Date of passport issuance and expiration, passport number, personal information (picture, name, date of birth, and place of birth).
Depending upon whether the applicant is an adult (over 18) or a minor, the requirements may differ (17 or under). On an application, only adults can be primary applicants. Minors must be included as dependents on the application.
Paid Full Fees for a Canada Visa
You must pay the required fees and attach receipts to your application in order to apply for a Canadian visa. The cost of the charge varies based on the purpose of the trip.
They divide into two categories:
Fees for processing applications.

Fees for biometrics.
Proof of financial capability
You must show that you are financially capable of supporting yourself and any family members who may accompany you for the duration of your stay. It can be done using the following methods:
Statements from the bank.

Annual wages are shown on a letter of employment.

Evidence that you have secured financial assistance from friends or relatives to cover the cost of your stay.

Evidence of your Canadian host's or family member's income.
Remember that this is not a complete list, and different countries may require different sorts of proof.
When applying for a visit visa for Canada, you must provide at least two passport-size pictures.
Provide proof that you will return to your home nation when your visa expires
You must persuade your visa officials that you will return home when your visa expires. Options presentable include-
Parents visa Canada– You must obtain proof of your responsibilities if you have elderly family members or children to look after.

Employment proof-




You should provide copies of your employment contract and a binder that tells you when you should return to work and describes your role in the organization.

Proof of ownership, such as title deeds or lease agreements if you own property in your native country is necessary.
Documents of Identity and Civil Status
With your Canada visa application, you must include photocopies of your identity and civil status documents. Birth certificates, marriage certificates, and divorce/annulment certificates are all examples of this.
National IDs or family or household registries may be necessary for specific circumstances.
For more information, you should contact the visa office in your country.
You will need to provide the Canadian government with an introductory letter or statement explaining why you need a tourist visa.
You must submit a letter of invitation received from your relatives or friends if you are visiting them.
You can only get a Canadian visa if you are fit. You may need to undergo a medical exam to review and submit the results with your application.
A medical exam is usually not necessary if you plan to stay for less than six months unless you are in close contact with people.
Your regular doctor, on the other hand, will not be able to complete the exam. Therefore, a Panel Physician is required.
The IRCC website has a list of panel physicians for each nation.
The bottom line
If you are planning to get a tourist Visa for Canada, then make sure you have submitted all the required documents properly.
In order to obtain a parents pr canada you must also meet particular standards. Who can apply for Grandma or Grandpa Super visa, can you find it on the IRCC website?