Houston property inspections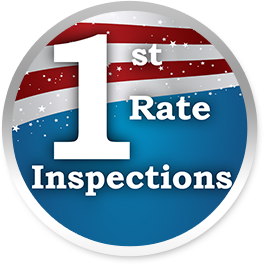 In Houston property inspections cost around $350-$600 where a very general inspection is done by experienced home inspectors Houston has the following prices when the residents think about getting some services.
A pest inspection (termite inspection) costs around $100-$150
The amount you have to pay to get a home inspection done is nothing as compared to what you will have to pay if this problem is neglected and the damage is done. Therefore, getting a regular home inspection done is advised in order to detect the problem before it does any serious damage to the structure of your house. The price you have to pay for this is very minimal as compared to the repairs that need to be done if the termite infestations have attacked and buy enough time to make the wooden structures of your house completely hollow.
A pool inspection costs around $150-$250
If you have a private pool in your house, this is a great amenity and looks very beautiful in addition to your beautiful house but if ignored, it could cause you a big expense in order to be repaired from the damage that has occurred. Apart from that, if there are issues in pool fixtures, it can cause your water bill to inflate as well so in order to know if your pool and the equipment related to it are functioning properly or not. This way, we can avoid the cost of repairs along with increased water bills.
A lead based paint inspection costs around $200-$500
This is the type of inspection needed if your home was built before 1978 because there might be a chance that the paint will contain lead which is very harmful for the kids living in the house as it can be fatal for them or can be the cause of some diseases as well. Lead inspection varies according to the size of the house but still it is very unnoticeable as compared to the expenses born when it is done with the damage it can cause.
A roof inspection costs around $150-$300
This type of inspection is completely separate from the regular home inspection and a specialized inspector is needed who will only focus on the roof of the house and identify and fix the issues if he has the required expertise. If not, a more qualified inspector is called in order to get rid of the issues present on the roof of your house to ensure safety.
An HVAC inspection costs around $250-$500
HVAC is the short form of heating, ventilating and air conditioning and for this inspection, help of an expert is needed who will visit your house and inspect all the units, components and duct work. This type of inspection is needed to be done carefully and on a regular basis as ignorance will result in inflated electricity bills and many other issues which will only cause dents in your pocket. The price of this type of inspection, again, completely depends upon the size of your house and the number of heating or air conditioning units present inside your house.
A chimney inspection costs around $75-$150
If you have a fireplace in your home which looks very beautiful and it functions as a heating system as well but a regular inspection is always recommended for such situations as the firebox of the fireplace needs to be checked from time to time. The inspection of the firebox is easy for an inspector to conduct but the proper inspection of the chimney requires the help of a camera to check the insides thoroughly.
An electrical inspection costs around $100-$175
If the general home inspector suggests you get an electrical inspection done as soon as possible, you might want to listen to him because there might be a chance that there are issues present there. Electric matters of a house are always very sensitive and need to be taken seriously because if neglected, they can pose serious threat to the safety of the residents as well as the structure of the house.
A foundation inspection costs around $300-$600
You may not be aware of the fact but foundation issues are the one that need immediate attention no matter what as it can cost you thousands of dollars to repair. If you are buying a house, this is the first thing you might want to do because if you purchase a house with such issues, there is another hefty bill waiting for you in near future and nobody wants that for themselves.
A well inspection costs around $300-$800
If you have a well at your house this means that no water bills but along with this benefit, there are many issues attached with this for example the quality of the water present in the well as it has a direct effect on the health of the residents using that water. Along with that, the equipment of the well should be checked as well so that we are not bestowed with the cost of repairing those equipment if maintenance is avoided.
A mold inspection costs around $350-$800
Getting a mold inspection done is highly important as it does not only look bad but it also poses a serious threat to the health of the residents which means that if you suspect that there is a presence of mold inside your house, you need to get rid of it as soon as possible.
A radon and asbestos inspection costs around $400-$800
Radon is the second leading cause of lung cancer and takes many lives annually which means that it is a very serious issue hence it needs to be fixed as soon as it is detected.