How to Find the Right Instrument for You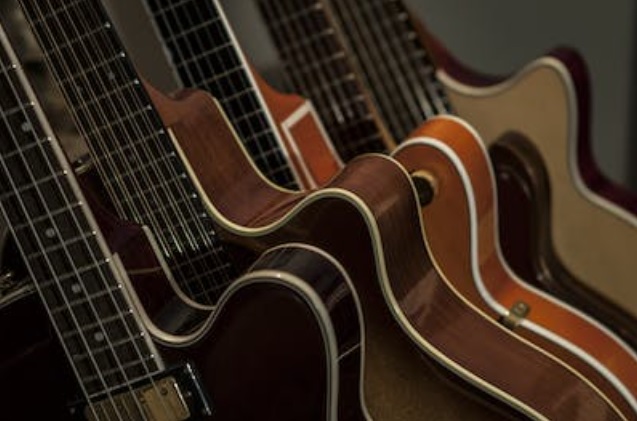 Choosing the right musical instrument is a key step in starting your journey as a musician. To make sure that you're getting an instrument that can help you reach your goals, it's important to understand what features and characteristics are available for each type of instrument. This guide will provide an overview of some common instruments and how to find the one that best suits your needs. It will also cover some tips for finding the perfect instrument at a price that fits your budget. That way, you'll be set up for success as you embark on your musical journey.
What Kind of Music Do You Want to Make?
First, it's important to consider what kind of music you want to make. Different instruments are suited better for certain types of music than others, so understanding the kind of music you want to play will help narrow down your options. Once you have settled on a style or genre, take some time to research the different kinds of instruments available within that style. The internet is a great resource for exploring the different kinds of instruments available. The more you know about the instruments in your chosen genre, the better informed you will be when it comes time to make a purchase.
What Type of Instrument Do You Want to Play?
Once you have identified the type of music you want to make, it's time to look at different kinds of instruments. Think about what kind of instrument would be best suited to your style of music. For example, if you want to play jazz, you could rent a trumpet. Or, a saxophone might be a good choice. The type of music you want to make will help guide your decision. Whilst it is tempting to buy the most expensive instrument you can find, remember that there are affordable options available too. So, be sure to shop around and consider different options before settling on a single instrument.
What Is Your Skill Level?
When choosing an instrument, it's important to consider your skill level. If you're a beginner, it's best to start with an instrument that is relatively easy to learn and play. However, if you already have some experience playing music, then more sophisticated instruments may be a better fit for your needs. It's also important to consider how much time and effort you want to put into learning a new instrument. If you don't have the time or resources to commit to mastering a complex instrument, you should be sure to stick with something simpler.
What Is Your Budget?
Also, it's important to consider your budget when choosing an instrument. Musical instruments can range from very inexpensive to quite expensive, so it's important to set a budget before you start shopping. This will help you avoid impulse purchases and ensure that you don't overspend. It's also a good idea to look at second-hand options, as you may be able to find an instrument that's still in good condition, but at a fraction of the cost.
What Are the Different Kinds of Instruments Available?
Once you have settled on an instrument type, it's time to look at the different models available. Different instruments offer different features, so you'll want to consider which ones are most important for your playing style. Some of the features to consider include sound quality, playability, durability, and price. Not only that, but you should consider any accessories that may be necessary for using the instrument.
Where Can I Find the Best Deals on Musical Instruments?
Finally, you'll want to take some time to shop around for the best deal on your chosen instrument. Many stores and websites offer discounts or sales on musical instruments throughout the year. It's also worth noting that buying used or vintage instruments can often be a great way to get a good deal without sacrificing quality. No matter where you decide to purchase from, make sure that they have a return policy in case you need to return your instrument. Whilst it is important to get the best deal possible, bear in mind that you should never compromise on quality or sound. Also, it is important to make sure that you are buying from a reputable seller. The best way to do this is to read reviews from other customers or research the seller online.
Making the right choice when it comes to instruments is essential for getting the most out of your musical journey. By understanding the kind of music that you want to make, researching different kinds of instruments, and shopping around for the best deals, you can find an instrument that suits your needs perfectly, and at a price that fits your budget. With these tips in mind, you'll be ready to start playing as soon as possible.