How to get started in mobile app development?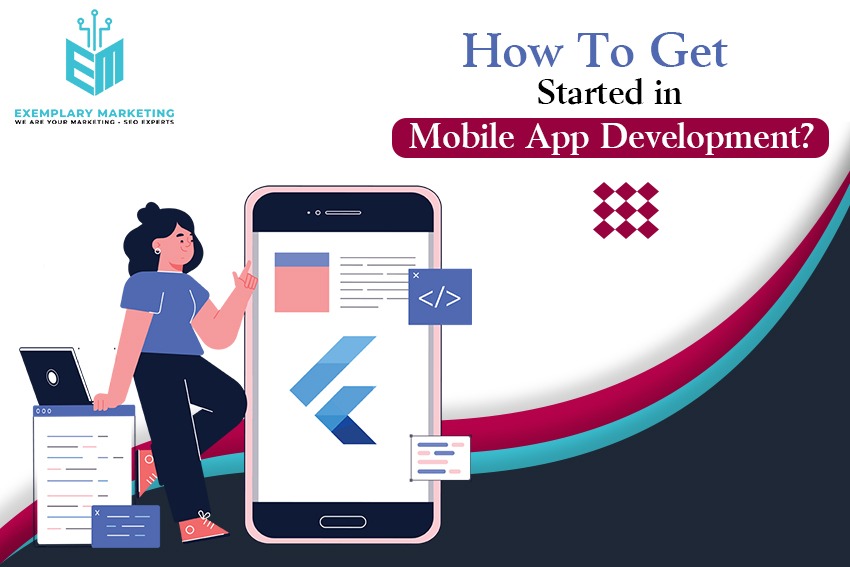 There are thousands of apps on the Apple and Google Play stores and some of them have been created for businesses like yours. They have been developed with both the business and the customer in mind, with innovative technologies that help to capture the imagination.
If you don't have an app for your business yet, now might be the time to consider something.
But where do you start?
Here are the steps you need to go through.
#1: Identity the 'why'
Why do you need an app for your business? Is it to increase sales? Is it to connect with your customers in new ways? Is it to simplify the way your customers do business with you? Is it a combination of all of these things? Or are there any other reasons why you might consider an app?
Consider the needs of your business and discuss the 'why' with your team. Seek feedback from your customers too, via social media, email, or feedback forms on your website, and ask them what they would like to see from your mobile app.
#2: Get hands-on with other apps
To fully understand what an app can do for your business, it is important to get hands-on with the other apps that are out there. Search specifically for the apps that have been developed for businesses such as yours and road test them. Ask yourself:
What features do I like?
What features would suit my mobile app?
What don't I like about the app?
How could I improve on this app?
Don't only rely on your own opinion. Check the reviews and ratings for each app you try and learn from what other people are saying.
#3: Layout your ideas on paper
After experiencing other apps, you can now start to consider the app for your business.
Think about the features your app will need. These will typically include:
Security features to protect your customers' information
Payment gateway integration
Augmented reality features
Social media integration
Product listings
A feedback system for reporting bugs
Push notifications so you can drive engagement
Analytics (so you can measure app performance)
Think about the design of your app.
What colors will you use? What layout will you opt for? How will people navigate from one page to another?
In terms of your design, you do need to remember the user experience, so focus on simplicity. The more user-friendly your app is the better, and this means easy-on-the-eye visuals, straightforward navigation, and a user interface that makes sense for people's finger movements.
#4: Create a mock-up of your app
There are a number of digital design tools that can help you create a prototype of your app. These include:
Figma
InVision Studio
Framer X
You can create a mock-up of your app using the tools provided and this will help you bring your app to life visually. Play around until you come up with something that you like, and ask for feedback from the people around you. If you struggle in this area, don't despair. Hire the services of a graphic designer or a professional app developer, as they will have the experience needed to assist you with your app development.
#5: Choose your app name
What will your app be called? Coming up with the right name is important as you want to capture the imagination of people scrolling through the app store. You also want something that reflects your business type as people will instinctively know what it is your app is offering. Come up with a list of names, double-check that they haven't already been used by other businesses, and seek the opinion of your employees and customers.
#5: Hire an app development company
There are lots of app builders online but for the professional touch, you really should hire an app development company. Experience matters, in both app design and creation, as this is the best way to ensure your app stands out from the many other apps that are in existence.
A good app developer will tailor-make an app that is right for your needs. They will incorporate the ideas you have already come up with and will advise you on where improvements might need to be made. You can already get an idea of what an app developer can do by scrolling through our services, so get in touch if you would like to know more about what we can do for you.
Finally
Getting started with app development might sound complicated but it's probably easier than you think. Follow the steps we have suggested and speak to us if you would like advice and guidance.