King Size Pillows for the Best Night's Sleep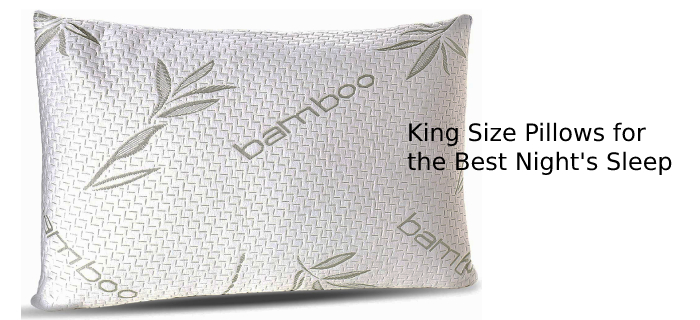 Many people choose a king-size bed and mattress for a comfortable sleep, but not everyone thinks to upgrade the quality of their sleep with a king size pillow as well. These pillows may be exactly what is missing for your back and neck to get an incredibly good rest. From memory foam pillows to models with a polyester feeling, the best king size pillows on the market help you get a good night's sleep all night long. But because there are so many models available, it may be difficult to choose the perfect one for your needs.
We took it upon us to research the best king size pillows on the market, by taking into account multiple factors such as the type of filling, pillow cover fabric, number of pillows in the set, ease of care, and much more. We spent days comparing the quality of the pillows and reading reviews from users who have tested them extensively in their homes.
Our choice for the best all-around king size pillow available on the market is the Sleepsia – Shredded Memory Foam Pillow, which comes with a 100-night trial and uses a special gel infused shredded memory foam to create what we consider to be the perfect pillow. Most users raved about the soft and luxurious feeling this pillow provides, and many of them were amazed by how smooth and soft it feels. The fabric used for the cover is super breathable, which means that you won't wake up in the middle of the night because of overheating. Moreover, the case is machine washable for easy care and hypoallergenic to suit everybody in the family.
What makes this pillow special is the cooling gel memory foam and a microfiber fit that is removable for firmness adjustments. This means that you can take the foam filling out and shape it yourself for a truly customizable pillow. Users also loved that this pillow keeps them afloat all night, unlike other models that feel good at first but then feel too hard or decrease in their supporting properties.