List of Top Commerce Colleges in Bangalore: Check Estimated Fee & Admission Process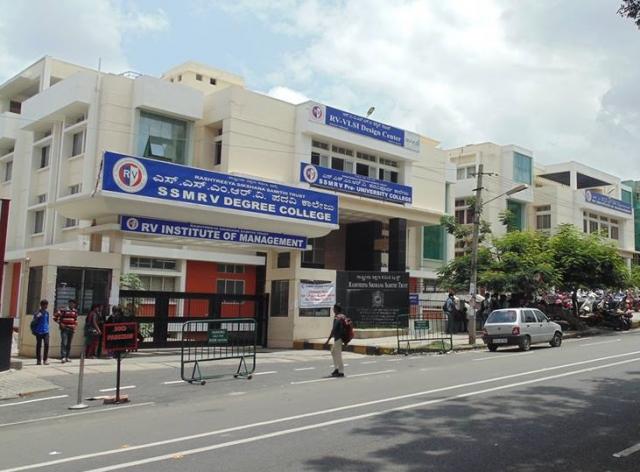 Bangalore, also known as the "Silicon Valley of India, "is also famous for top-rated commerce colleges. For a student who wants to pursue UG, PG, or Ph.D. degrees in the stream of commerce, then Bangalore is the perfect destination for you. Bangalore has over 400 commerce colleges, and out of these, the top 17 commerce colleges offer full-time study to students. Also, a commerce undergraduate degree opens many opportunities like CA, CS, and CFA courses paid heaving in the finance industry. So here are the top 5 best commerce colleges in Bangalore you can look out for if you want to build a great career in Commerce.
Christ University, Bangalore:
This university was established in 1969 with only 369 students and 20 teaching staff. In 2020, India Today ranked this university at 7th position in the list of top commerce colleges. Christ University offers various undergraduate, post-graduate, and doctoral programs. It was accredited by NAAC in 1998 and was declared as 'deemed-to-be-university' by the Ministry of Human Resource Development, Government of India.
Estimated Fees: 1 Lakhs to 8 Lakhs
Admission Process: Online & Offline. Entrance exam conducted by the University for Majority Courses.
St. Joseph College of Commerce, Bangalore:
This college was earlier known as St. Joseph College, established in the year 1882. In the year 2004, it became an autonomous institution. This college has earned an A grade from the NAAC in 2010 and was regarded by UGC as College with Potential for Excellence. St. Joseph College of Commerce also offers admissions to students under the sports quota. This college is famous for B.Com and BBA courses.
Estimated Fees: 2 Lakhs to 5 Lakhs
Admission Process: Online submission of form and payment
Kristu Jayanti College, Bangalore:
This college is managed by Bodhi Niketan Trust and is a private college. Kristu Jayanti College is affiliated with Bengaluru North University and was established in 1999. It is a fully Wi-Fi-enabled campus with sports facilities, spacious classrooms, auditoriums, and well-qualified professors. A hostel facility is also available for boys and girls.
Estimated Fees: 2 Lakhs to 3 Lakhs
Admission Process: Online submission of form and an interview session
Mount Carmel College, Bangalore:
It is an all-women's private college and is accredited as A+ by the NAAC. Mount Carmel total has five departments and offers various UG, PG, and Ph.D. programs. The college is affiliated with Bangalore University and ranks 4th in Bengaluru among the top colleges by 2020 Education World College Ranking.
Estimated Fees: 1 Lakhs to 2 Lakhs
Admission Process: Online submission of form
Presidency College, Bangalore:
Affiliated to Bangalore University and established in 2000, it is a private, professional college. It offers UG, PG programs in various fields of commerce. As a part of the extra-curriculum, they offer various clubs to discover an individual hidden talent. They also provide a hostel and other basic facilities. Presidency College has been re-accredited with an A grade by the NAAC.
Estimated Fees: 1 Lakhs to 3 Lakhs
Admission Process: Online or Offline
The mentioned list of commerce colleges in Bangalore is known for their quality of education and world-class activities to help you in your overall personality development. They have earned recognition not only in Bengaluru but in the whole country. So if you want to know more about these colleges, you can check out their websites, the admission process, and other requirements.