Top 5 Brilliant App Ideas To Fuel Your Startups In 2021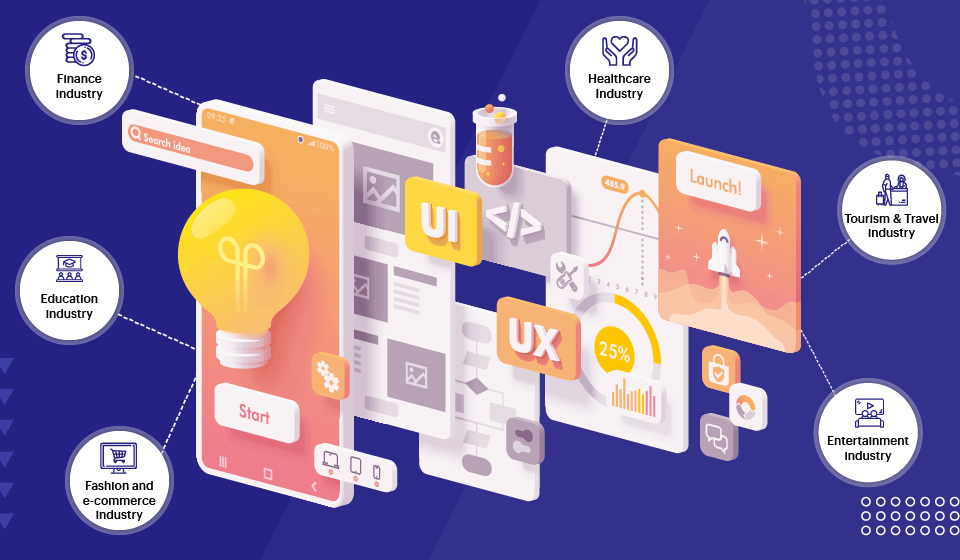 Having a great mobile app idea is an excellent way to succeed in today's competitive market. Wondering why? Well, several smartphone users across the globe will reach over 4.8 billion in 2021. Thousands of apps are rolled out in the market and still, the number is only going to increase. So, if you are planning to invest in mobile app development, you are on the right track.
However, coming up with an innovative and brilliant app idea is a very challenging task. Users want an app that will help them save time, reduce costs and streamline their everyday processes. So, here is a list of the top 5 innovative mobile app development ideas to help you come up with a successful startup.
#1 – Online Education App
Think of the challenges that schools are facing due to the coronavirus pandemic. Many schools and administrators undoubtedly agree they need all the help they can get in managing their campus digitally. Some of the most critical issues are how teachers and students will conduct their lessons optimally and with minimal disruption. It takes paying attention to collaboration channels, how the app will willingly deliver education references—keeping the virtual school and academic environment ideal for learning.
Udemy, EduKool and Khan Academy are some of the best examples of online education apps.
Must-have features of online education app:
Easy-to-use interface
Cloud-hosted Platform
Interactive elements such as quizzes, audio files, videos, simulations, gamification etc.
Offline reading accessibility
Push notifications
#2 – Entertainment App
Entertainment is an admittedly broad term and that goods for iOS and Android app developers. This category includes games, social media and live streaming. Entertainment apps have become an essential part of everyone's life especially amid lockdown. So, it is a great app idea for those who are planning to start their business in the mobile application industry.
Netflix, Facebook, Spotify are some more popular entertainment apps.
Must-have features of entertainment apps
A User-Friendly, Responsive Interface
Chat Support/Callback Functions
An Intuitive UX And Clear Privacy Options
Multi-Factor Authentication
Automatic Speech Recognition
#3 – Shopping App
Every person loves to shop no matter their gender. Most people have become addicted to online shopping due to its speed and convenience benefits. So, as a business owner, you can consider different mobile app ideas for your startup like clothing, food, home equipment and many more. Developing an Ecommerce app is one of the proficient choices for startup businesses.
Amazon and eBay are the most popular Ecommerce apps that are making millions of profits each day.
Must-have features for a shopping app
Recommendations and reviews
In-store integration
Augmented reality
Image recognition
Social integration
Chatbots
Simple and intuitive
#4 – Health & Fitness App
A recent survey observed a significant hike in people looking for online workout or fitness programs. So, bending inclined towards health and fitness app development is a great mobile app idea for your startup business.
Planet Fitness Workouts, MyFitnessPal and Calm, are more popular fitness & health apps.
Must-have features for health & fitness app:
User customization
Wearable and non-wearable device integration
Activity summaries by a specific period
Tracking metrics
Push notifications
#5 – Food Delivery App
In today's coronavirus pandemic era, visiting a restaurant to have a meal is just a dream for people. But, they can't miss out on their favourite meals. That's why developing a food delivery app has become an excellent mobile app idea for startups. Not only do you order food options, but you can also add features where users can find the available, affordable ordering services.
DoorDash, GrubHub, UberEats and Postmates are the most popular food delivery apps.
Must-have features for food delivery apps:
Adding Food to Cart and Scheduling Orders
In-app, online ordering and mobile payments
Loyalty, rewards and discounts programs
Location-based services
Social media integration
Chatbots
The Final Thought!
The above ten innovative mobile app ideas should help to fuel your startups in the future. After choosing the concept that works for you, it's time to a reputed mobile app development company like Appventurez who should create the best mobile app to make your startup successful.