Why should Reading Travel Blogs Be on Your to-Do List for A Better Vacation?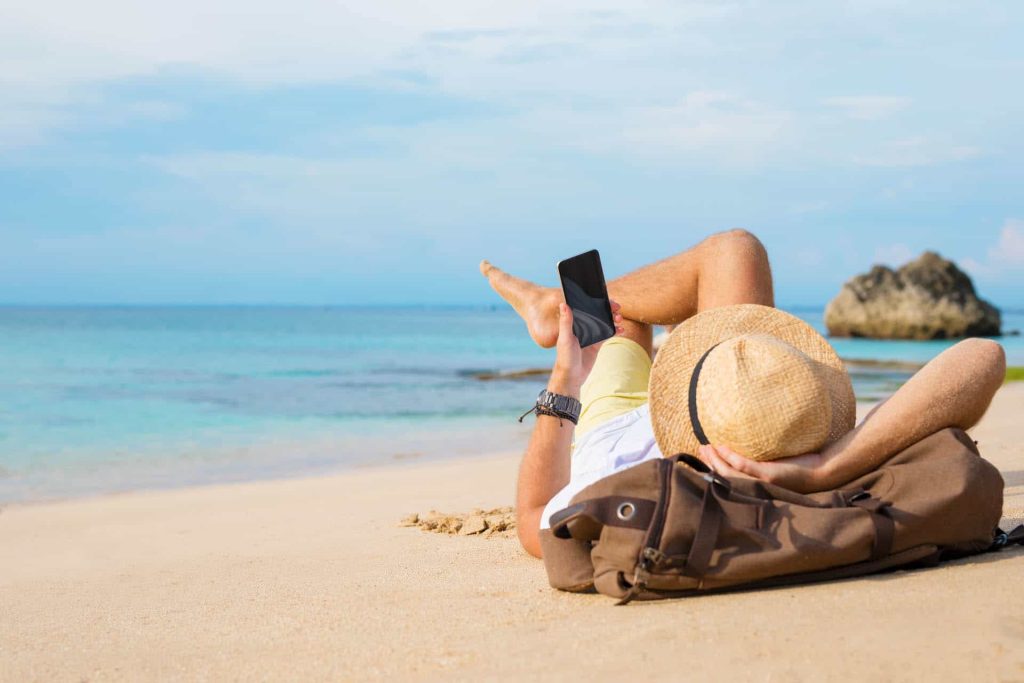 Now, when the dust of COVID-19 has started to settle and the lockdowns have been lifted from all the countries, people have again started to pack their bags, make their bucket lists, and book tickets for their favorite destinations. But do you know there is one more thing that every wanderer should do? It is simply reading travel blogs.
The internet is inundated with blogs and articles and since they provide a great deal of information, their number is expected to increase with time. And you should make the most of these times by reading quality travel blogs as they can help you in shaping your trips to perfection and you can even avoid different kinds of hassles.
So, in this blog post, we will try to decode the reason behind reading travel blogs and how it can help you in planning your trip. 
Helps You Decide The Right Date, Season, And Time 
The worst nightmare of any traveler is visiting their favorite destination at the wrong time, in the wrong season, and on the wrong date. Every destination has its own attractions and those attractions are not open around the year. This is why it is necessary to visit your favorite destination at the right time. 
Reading travel blogs related to your destination and the places you want to visit in a particular city or country can help you plan your trip accordingly. For example, there is no fun in visiting the mountains of India during the summer season as you won't be able to enjoy the snow and the mesmerizing view. 
You can easily search for the best travel lifestyle blogs and read them to get an idea of the right time to visit a place. 
Make You Aware of What to Avoid 
Every new place you visit has its own culture, and ethics and the people of that place have a strong belief in these things. You will never wish to hurt the sentiments of the locals and in some cases, doing so can put you behind bars as well. Since being familiar with every culture on this planet is not possible, it is better for you to read the best travel lifestyle blogs. 
By reading quality travel blogs related to your destination, you can avoid any type mishaps and keep your holidays smooth. For example, if you are in Italy, you should avoid wearing any kind of shorts or tank tops in church, and similarly, if you are in Australia, you should never drink or curse in public. 
Keeps You From Missing Anything Important 
Although every traveler comes with a list of places to visit and they usually include the most popular tourist destinations, there are some secret or less popular destination in every country that deserves a visit. For example, if you are touring Italy, you would obviously visit the colosseum but did you know that Alberobello, Puglia is a secret city in Italy that is worth your visit?
Just like this, there are many less-popular places in every country that you shouldn't miss and if you will read the travel lifestyle blog on a regular basis, you can plan your destination lists accordingly instead of worrying about what you missed after returning from the vacation. 
Helps You With Budget Planning 
The biggest issue most travelers have to deal with is budget planning. Although everyone has a basic idea of how much they can spend, since there are many factors to consider like changes in currency and differences in the pricing of daily need items, the normal budget might not be appropriate. 
A good travel lifestyle blog always discusses the budget apart from top destinations, things to avoid, and all other things related to a trip. So, if you are dealing with any kind of issue with budget planning, a travel blog can always help. 
If you want your trip to be smooth, under the budget, and hasslefree then you should never avoid reading travel blogs as there are plenty of them and most of them provide a great deal of information about the place, people, food, culture and attractions of the place that you are about to visit.