5 Designing Tips to Make Your Website More Engaging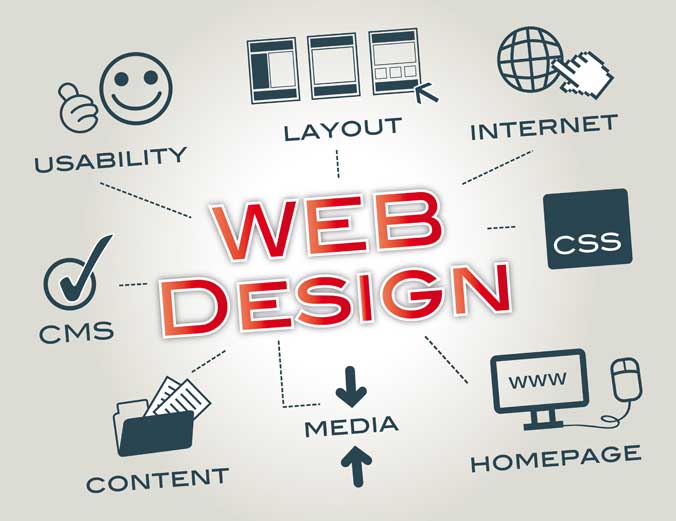 Wondering how to make your website more engaging? Read this guide as we are going to share different designing tips to enhance the overall quality of your website and make it visually appealing. 
In 2021, it has become extremely crucial to design a unique and user-friendly website. People only take a few seconds to decide if they want to stay on a website or not. Among other factors, this decision is highly influenced by the way your website looks. This is the reason why it's crucial to utilize the best designing practices so that your customers don't leave your website and you don't lose valuable conversions.
As a professional web design company in Miami, we have decided to put together the best designing tips to design visually appealing websites. 
Pick a Simple Layout
When designing a website, many web designers tend to unleash their creativity and add too many elements to the website. While there's nothing wrong with showing your creative side, it's always a good strategy to keep the layout as simple as possible. 
People prefer aesthetically pleasing websites that are easier to navigate. So, instead of going overboard with your creativity, make sure to choose a simple layout so that you can encourage the visitors to spend more time on your website. 
Optimize Whitespace
Even though many designers think otherwise, whitespace can make your website look more elegant. For people who don't know, whitespace is the empty space that doesn't contain anything (text or visual). 
If you use the whitespace strategically, you can easily make your website more aesthetic. It'll reduce the clutter on your website, making it easier to draw the attention of website visitors. 
Use Easy-to-Read Fonts
Choosing the right font is as crucial as picking the right theme for your website. No one likes to browse a web page where it is challenging to read the content. So, make sure to use a simple font that's easier to read. 
Some of the most common website fonts include Brandon Grotesque, Museo Sans, Railway, and Playfair Display. In addition to this, you should also choose the right font size so that users can easily read the content on any screen size. The general thumb rule says that you should at least use a 16-point size for your website's font. 
Add Engaging Images and Videos
It's no denying the fact that videos and images are more visually appealing than regular text. That's the reason why our website design company in Miami always ensures to strategically place videos, images, and infographics while designing a website. 
In fact, infographics have become the most effective visual element to captivate the audience and convey your message at the same time. Using all these elements will improve your website's engagement rate and you'll be able to drive customers through the entire sales funnel. 
Use Colors for Better Engagement
When it comes to designing an engaging website, it's crucial to choose the right color scheme. Why? Because colors have a psychological effect on people. So, if you want to engage your target audience, it'll be crucial to use an appropriate color to establish the foundation of your website's design. Once you've chosen the first color, the next step would be to pick its 'contrast alternative to design the CTAs (Call-to-Actions). 
Conclusion
Designing a website is not an easy endeavor. You can't expect people to visit your website after picking a random theme and color scheme. So, make sure to sit with the designing team and utilize the above-mentioned designing tricks to come up with unique ideas for your website's design.