Cervical Pillow for Sleep well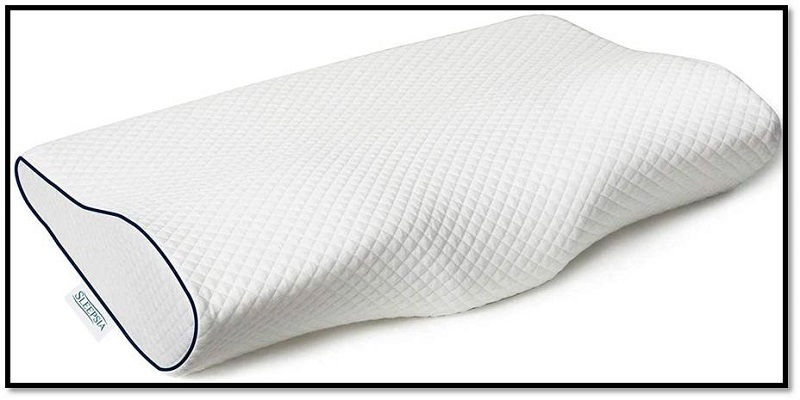 Cervical pillows
A pillow's primary function is to provide direct support for the head to minimize pressure in the neck. The support helps prevent new neck pain developing and any existing neck pain from worsening. Cervical pillows for neck aim to provide support, and a person can use cervical pillows alongside other therapeutic approaches to help relieve neck pain. A person's sleeping position may affect the type of cervical pillow a person uses.
Best Pillows for Sleeping Positions
Sleeping positions are a major factor in determining the best kind of pillow. Sleeping on the back or side, if possible, is advised for those with neck pain.
When sleeping on the back. A fairly low pillow is better in this position. Extra support can be provided by adding a small rolled towel or small roll-shaped pillow positioned under the neck. The rolled towel or pillow can be put in the pillowcase. Some cervical support pillows combine both these elements by including a roll-shaped area for the neck and a deeper, lower area for the head.
When sleeping on the side. A higher cervical pillow for side sleeper is advised in this case, so the neck and head are aligned straight over the shoulders as they would be when standing with good posture. A rolled towel or roll-shaped pillow should be put under the neck and supplemented with a pillow for the head.
When sleeping on the stomach. This position is not recommended because it tends to make the back arch and the head turn, stressing the neck. Changing sleep patterns can be a challenge, but trying to fall asleep in another position is suggested. If that is not possible, a flat pillow should be used for the head or no pillow at all. Another option is to try positioning the pillow under the forehead so the nose is lifted off the mattress and the head and neck can remain in a more neutral position
When sitting up. Horseshoe-shaped body pillows can be helpful in avoiding neck strain for sleeping in a sitting position, such as sitting on a plane or in a car, or while sitting in a recliner. These small pillows support the neck so the head doesn't fall too far to one side. The pillow should be small enough that the head is aligned squarely over the shoulders and not pushed forward.
Many people change positions as they sleep. Pillows designed for both side sleeping and back sleeping feature a lower center area for sleeping on the back, with fuller areas on each end for side sleeping.
A major benefit to sleeping with a best cervical pillow is that it actually helps improve your posture while you sleep. They can also improve your sleep by relieving and supporting tense muscles in your neck and shoulders, increasing blood flow to your head.
Summary
Cervical pillows Walmart may offer a solution to people who wake up with neck pain. When choosing a pillow, a person should keep in mind the position they sleep in and the height and firmness of the pillow. A person should talk to their doctor if they experience neck pain that does not resolve, or has no apparent reason.