Dall, Sabzi Pakistani Recipes
List Of Popular Pakistani cooking Recipes.
Spicy Daal Palak Recipe

Spicy Daal Palak Ingredients
Green Gram Lentil 1 cup
Red Lentil 1 cup
Spinach 1 bunch
Green chilies 6
Red chili powder 1 tsp
Turmeric 1 tsp
Ginger garlic paste 2 tsp
Salt 1 tsp
Cream ½ cup
Tomatoes 250 gms
For Tempering:
Curry leaves 10
Cumin seeds 1 tbsp
Garlic cloves 10 pods
Oil ½ cup
Onion 1

Spicy Daal Palak Cooking Directions
Wash green gram lentil, red lentil and spinach.
Add both lentil and spinach in cooking pan along water and cook on low flame.
When they are tender add red chili powder, turmeric, ginger garlic paste, salt, tomatoes and mix well. Cook for 10 minutes.
Now add green chilies. After this, removes from the stove and add cream.
In a pan, heat oil add onion until golden brown.
Add curry leaves, cumin seeds and garlic cloves.
In the end, give tempering in daal and serve.
Balti Dal Recipe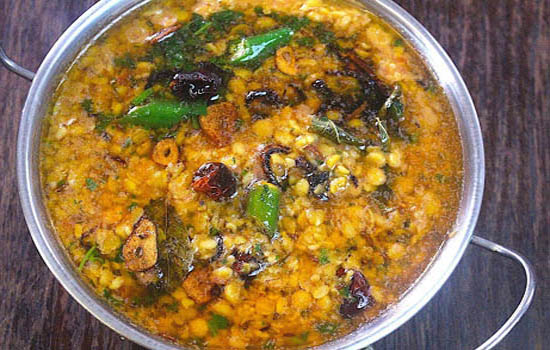 Balti Dal Ingredients
Masoor dal ½ cup (soaked)
Moong dal ½ cup (soaked)
Green onion 2 (sliced)
Green chilies 4
Tomato 3
Capsicum 1 (chopped)
Fenugreek leaves 2 tbsp
Mustard seeds ¼ tsp
Nigella seeds ¼ tsp
Cumin 1 tbsp
Red chili powder 1 tsp
Salt to taste
Turmeric ½ tsp
Garlic 2 cloves
Oil ¼ cup
For Baghar:
Oil ½ cup
Onion 1
Green coriander handful
Cumin ½ tsp

Balti Dal Cooking Directions
Heat oil in a pan, mix in red chili powder then add green onion, green chili, tomato, capsicum, fenugreek leaves, mustard leaves, nigella seeds, cumin, red chili powder, salt and turmeric.
Stir it to make a nice mixture of masala. Add a splash of water if masala burnt.
Add masoor dal and moong dal with 2 cups of water. Cover and cook until lentil soft.
For Baghar: In separate pan heat oil add onion, garlic and cumin. Sizzle it and pour over prepared dal. Top with coriander leaves and serve.
Chana Daal Recipe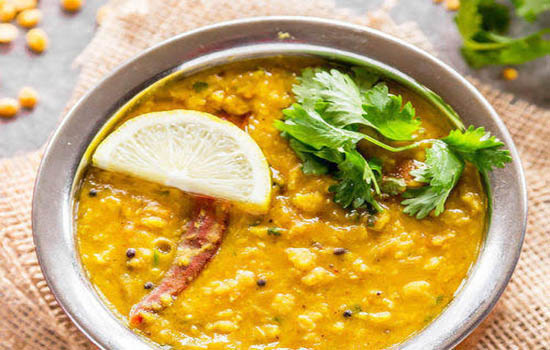 Chana Daal Ingredients
Bengal gram 1 cup
Onion 1 (sliced)
Oil ¼ cup
Salt to taste
Red chili powder 1 tsp
Turmeric powder ¼ tsp
Ginger garlic paste 1 tsp
Tomato 1 (chopped)
Green chili 4 (sliced)
Green coriander ¼ bunch
All spice powder ½ tsp
Water as required
Chana Daal Cooking Directions
Wash bengal gram and soak in water for 3-4 hours.
Heat up oil in a pan and fry onion until light golden brown.
Add salt, red chili powder, turmeric powder, stir, add ginger garlic paste and tomato.
Add a splash of water and stir for a minute.
Now add 3 glasses water and allow boiling.
Then shift soaked Bengal gram in boiling water.
Cover and cook until lentil soft and tender. At this point there should be a little gravy.
Add green chilies and mash lentil with spoon if you want.
Add green coriander and all spice powder and cook 2-3 minutes more.
Serve with roti or white rice.
Dhaba Style Mash Ki Daal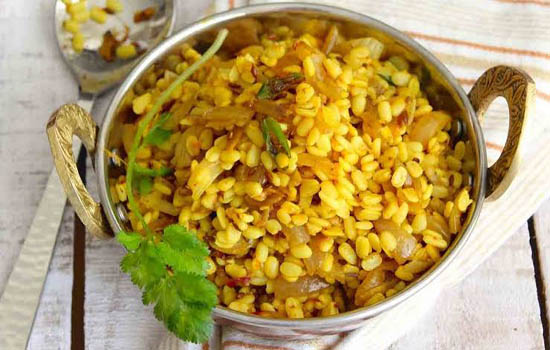 Mash ki Daal Ingredients
Lentils (mash ki daal) 250 gram
Ghee 1/2 cup
Butter 100 gram
Sliced ginger 1 tsp
Sliced onion 1
Whole red chili 6
Green chili 6
Chopped garlic 1 tsp
Crushed black pepper 1/2 tsp
Cumin powder 1 tsp
White cumin seed 1 tsp
Mint 1 bunch
Coriander 1/2 bunch
Water a required
Salt to taste
Whole spice powder to sprinkle
Mash ki Daal Cooking Directions
Sauté onion and then add ginger and garlic.
Then add lentil.
In lentil add 1/2 kg water, whole red chili, black pepper, and cumin, salt and let it cook.
When lentil is done and gets tender, in another pan golden brown onion in ghee and butter.
When brown, pour the onion with butter and ghee on the lentil.
Takeout in a platter, sprinkle whole spice powder, garnish with green chili, coriander, mint and serve hot with naan or chapatti.