Love SMS Messages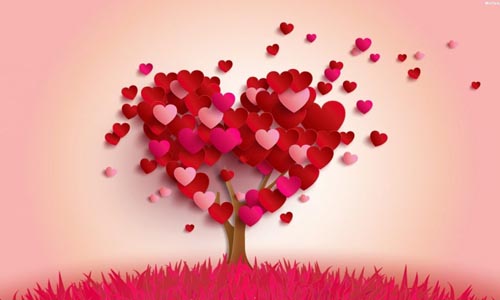 Love SMS Collection
True love is like a boy playing Carrom
Always afraid of losing his queen.
And
A girl playing chess
risking everything just 2 protect her king.
Falling In Love Is Like Jumping Off A Building.
Your Brain Says
Don't Do It! You Will Die!
But Your Heart Says
Don't Worry, I Can Fly !
Don't Say You Love
Someone And Then Change Your Mind ...
Love Isn't Like Picking
What Movie You Want To Watch
When some love is gone,
It doesn't mean you should
Be bitter.
It only means you need someone
Better.
Remember:
Love always ends for a reason
And leaves with a lesson
When I'm Alone,
I Think Of So Many
Things To Say To You,
But When
I Have A Chance To Tell
You,
I Go Speechless
The Most Memorable
People In Life Will Be
The People..
Who Loved You
When
You Weren't Very Lovable
Love may give happiness or sadness
depending upon our feelings
So always delete sad events
and
make a large space for happiest movements.
When Someone Says
She/He Loves You,
Don't Measure This Love By
How Many Precious Things
That You Love She/He Gave You,
Its Better To Measure It
By How Many Precious Things She/He Loves,
That She/He Gave Up For You
If You Want To Give A Real Gift To Anyone,
Give Them Your Time, Attention & Importance
A Loving Heart Doesn't Expect
Anything More Than That !!
A HEART die's when
it is not able to share's its FEELINGS...,
But a HEART Kills itself when
another Heart does not Understands its Feelings.
Love & Hatred Though Opposite In Nature
But
Have A Common Factor In It
The Person Always Lingerz In Ur Mind
For Whom
U have Either Of The Feeling...!
Every Girl Has Her
Bestfriend, Her Boyfriend, And Her Love.
If She Is Lucky,
They Are All The Same Person.!!
If 10 people care 4 u,
one of them is me,
if 1 person cares 4 u that would be me again,
if no 1 cares 4 u that means
i m not in this world.
Meeting you was fate,
becoming your friend was choice,
but falling in love with you was
completely out of my control.
My love for you is like water,
Falling countless
The beating of my heart,
For you is so heavy and soundless,

The path
that leads to love
is so Narrow that
Two can not walk on it
unless they become One
1st time i saw u i was scared 2 touch u.
1st time i touched u i was scared 2 kiss u.
1st time i kiss u i was scared to love u.
but now that i love u i'm scared 2 lose u!
The most beautiful people
in the world are not those
with attractive faces or skinny body,
but those who know
how to respect the beauty of others.
A Good Heart And A Good Nature
Are Two Different Issues,
A Good Heart Can Win Many Relationships,
But A Good Nature
Can Win An Sustain Life Long Relationship

I'm with you reading this ,
Looking at your eyes and your lips,
Touching your lips softly with my fingertips.
Making love to you in every kiss.
If someone truly loves you,
They wont make you feel
like you have to
constantly fight for their attention.
I love everybody.
Some I love to be around,
Some I love to avoid,
and
others I would love to punch in the face.
A smile to put you on high...
A kiss to set your soul alright...
Would it be alright if
I spent tonight being loved by you?
I Don't Know Exactly
What I Was Waiting For,
But
Every Moment That
I M With You,
It Feels Like Everything
I've Been Waiting For.
Every girl wants a guy
Who hugs her when they're watching a scary or romantic movie,
Who gives her his jacket even when he himself is feeling cold,
Who will always be the one to make her laugh,
Most importantly he will love her for who she is..!
Words of Lover Boy:
My eyes know that
i m not perfect match 4 him.
But
my heart has no eyes or ears,
So it's been beating 4 her..
I have a heart and that is true,
But now it has gone from me to you,
So care for it just like I do,
Cause I have no heart and you have two.
There Will Always Be That 0ne Person
Who Love You
Because
You're Not Like Anyone Else
If You Wanna Win A Girl:
Surprise Her, Give Her Long Hugs,
Make Her Feel Safe,
Give Her Forehead Kisses,
& Good morning Messages.
In the morning,
sun gazes at me to make me happy...
Cool breeze hugs me to see my smile...
Birds sings to make me smile....
But my dear,
They dont know that
my smile is incomplete until
I remember your face...
When it rains, you dont see the sun, but its there.
Hope we can be like that.
We dont always see each other,
but we will always be there for one another.
Someone Who Makes
More Efforts To Have You
In Their Life ,
Is Someone Who Didn't
Want To Lose You
I was on a ship thinking of you.
when i looked down i dropped a tear in the ocean.
then i promised myself that until someone finds it.
i wont forget you.